Downloaded

614.8 MB
Uploaded

84.5 GB
Ratio

140.81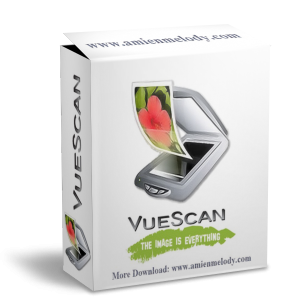 VueScan Professional 9.7.20 full [x86 x64]
|
24.01 MB
VueScan Professional
is the world's most popular scanner software, is used extensively by photographers, home users, scanning services and corporations. It works with most high-quality flatbed and film scanners to produce scans that have excellent color fidelity and color balance.
This is very easy to use, and also has advanced features for restoring faded colors, batch scanning and other features used by professionals. Vue-Scan can output scanned documents, photos, and film in PDF, JPEG, TIFF formats. It can also recognize text using OCR and create multi-page pdfs using both flatbed scanners and scanners with automatic document feeders.
VueScan is a replacement for the software that came with your scanner. Whether you are looking for more advanced features that your scanner vendor doesn't provide, or your scanner vendor no longer supports your scanner, Vue-Scan helps you get the most out of your scanner. Vue-Scan changes nothing on your system, installs nothing in your system and all other scanner software will continue to function.
Accessing your WiFi enabled scanner has never been easier. Vue-Scan Mobile allows you to seamlessly scan documents and photos straight to your iPhone, iPad, or iPod Touch from HP, Canon, and Epson WiFi printer/scanners. In addition to sending via Email and saving to the Photos App, Vue-scan Mobile allows you to save scanned images to your favorite iOS apps that can open PDF or JPEG files such as iBooks, Dropbox, GoodReader, Evernote, etc.
Features of VueScan Professional:

•
Works with 1200 flatbed and film scanners
•
Improves your productivity and quality of scans
•
Has been downloaded more than 5 million times
•
Create raw scan files
•
ICC profiles and color spaces
•
IT8 color calibration

•
Windows XP/Vista/7,8,8.1 and 10 32-64 Bit
•
1-GB Ram
•
10-MB HDD Space
•
1-GHz Processor
•
1024 x 768 screen appears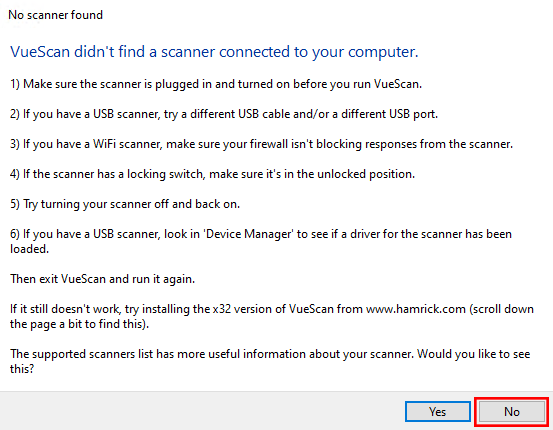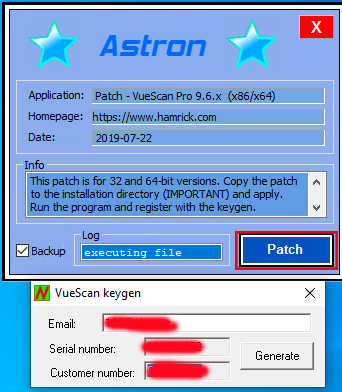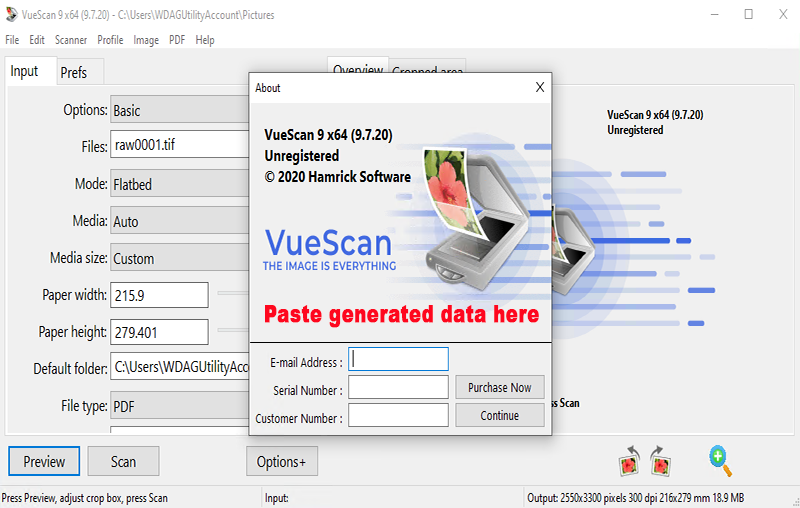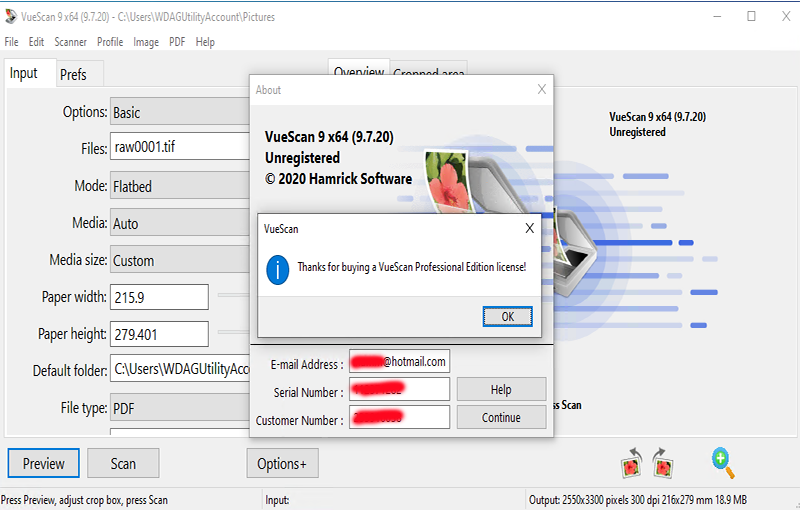 1.
If You are using the Old version Please Uninstall it With IObit or Revo Uninstaller Pro.
2.
Choose the 32 or 64 bit installer, depending on your OS and run it.
3.
Do Not Run If Already Running Then Close It.
4.
Copy the provided Patch to the folder where you installed the product and run it.
5.
Enter any email address, replacing the sample email.
6.
Register the product with the previously generated data.
7.
After all of these enjoy the VueScan Professional Latest Version of 2020.

Scanned with Avast Premium Security 2019 - 100% virus or malware free
You must be registered for see links