Downloaded

0 bytes
Uploaded

5 GB
Ratio

-
Seedbonus

0
Upload Count

0

(0)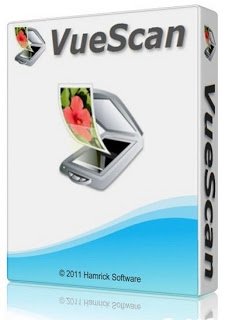 Description
​
VueScan
Pro free download software update – the world's most popular scanner software, is used extensively by photographers, home users, scanning services and corporations. It works with most high-quality flatbed and film scanners to produce scans that have excellent color fidelity and color balance. VueScan 64 bit is very easy to use, and also has advanced features for restoring faded colors, batch scanning and other features used by professionals. Vue-Scan can output scanned documents, photos, and film in PDF, JPEG, TIFF formats. It can also recognize text using OCR and create multi-page pdfs using both flatbed scanners and scanners with automatic document feeders. Vue-Scan is a replacement for the software that came with your scanner. Whether you are looking for more advanced features that your scanner vendor doesn't provide, or your scanner vendor no longer supports your scanner, Vue-Scan helps you get the most out of your scanner. Vue-Scan changes nothing on your system, installs nothing in your system and all other scanner software will continue to function.
Accessing your WiFi enabled scanner has never been easier. Vue-Scan Mobile allows you to seamlessly scan documents and photos straight to your iPhone, iPad, or iPod Touch from HP, Canon, and Epson WiFi printer/scanners. In addition to sending via Email and saving to the Photos App, Vue-scan Mobile allows you to save scanned images to your favorite iOS apps that can open PDF or JPEG files such as iBooks, Dropbox, GoodReader, Evernote, etc.
Scan Film and Slides
VueScan is the ultimate tool for all your film and slide scanning needs.
Works with almost all film/slide scanners
Scan to JPEG/TIFF/RAW
Infrared Dust Removal
Color correction
IT8 Calibration
Photoshop Integration
Features of VueScan 9 Final
Works with 1200 flatbed and film scanners
Runs on Mac OS X, Windows and Linux
Improves your productivity and quality of scans
Has been downloaded more than 5 million times
Create raw scan files
ICC profiles and color spaces
IT8 color calibration
How to Install
Firstly,Disable antivirus as they show fake virus flag,so disable real time Protection.
Now ,Extract Downloaded folder anywhere and also Fix.rar in extracted folder.
Install "vuex3296" if 32bit os or for 64bit use "vuex6496"
Now goto "C:\Program Files\VueScan" Folder.
Now move the Extracted file from Fix.rar in 1st step to here.
Run hamrick.vuescan.pro.9.5.x.x86-x64-patch file Click Patch , click GENERATE now copy Serial and Customer number on notepad or anywhere We need it to patch.
Now open VueScan there It ask for registration key Just put any email there and Use serial and Customer Number click continue Done!!


​