Administrator
Windows Modifier
Downloaded

444.5 GB
Uploaded

16.1 TB
Ratio

37.01
Seedbonus

7,036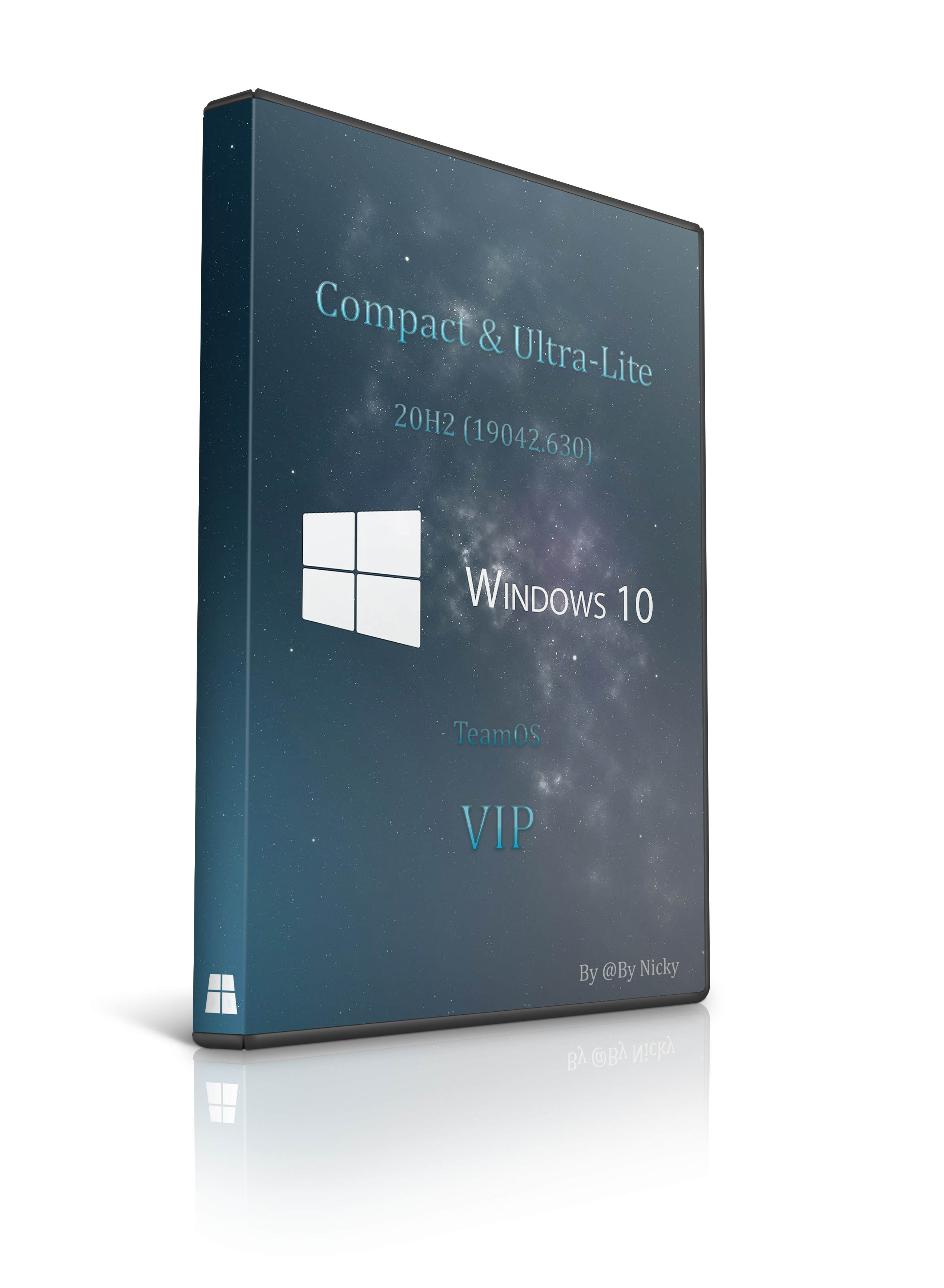 Windows 10 20H2 (19042.630) Compact & Ultra-Lite
General Info:
Inspired by the Mac screen :

Program version: 20H2 [19042.630]
Architect:- 64bit
size:- 1.72 gb
Author builds: Nicky
Language:
English And Other
Treatment:
DESKTOP
requires:
new installation
.
System requirements:
* Processor: 1 gigahertz (GHz) or faster.
* RAM: 2 gigabyte (GB).
* Free space on hard disk: 16 gigabytes (GB).
* Graphics card: DirectX 9 graphics device or a newer version.
* Additional requirements to use certain features.
Installation
:
Create bootable USB (highly recommended) with Poweriso
Rufus No !!!
Remove:
Edge
Defender
Cortana
Xbox
OneDrive
Holographic
BitLocker
Face recognition
Windows Hello
WinSAT
WinRE
IME
InputMethod
Migration
Migwiz
Tablet Pc
The WinSxS \ Backup folder is cleared
And other
just For Info:
Update Off
Language Works
Store Works
All Telemetrie is off
Wifi Works
Bluetooh Works
I have not tested it with any games
Check Sums:
Name: 19042.630_Compact_x64_By_Nicky.iso
Date: 15/11/2020
Size: 1.72 gb
MD5: F05D61B9C8543C2875A9D5C7F499A58E
SHA-1: 598817DE6139A38F5209A5A5344F1F5C5CDADEA0
SHA-256: AC54957E31306679BC8EBB9C2C480FB58FBDB81AA51348882666AF34FB771ED2
SHA-512: D5ADAF0355831A8ED596C9D82C1CC4D975888C63987590EB3AFCBDA8537CCFEE646A0E7F2EE805324B828D1BCA24F56EDE32465E2B5FA2B1A0CBE357D3F75B3E
Screen:
Last edited by a moderator: