Windows Modifyer
Uploader
Verified Member
Member
Downloaded

40 GB
Uploaded

253.4 GB
Ratio

6.34
Seedbonus

1,770
Upload Count

5

(7)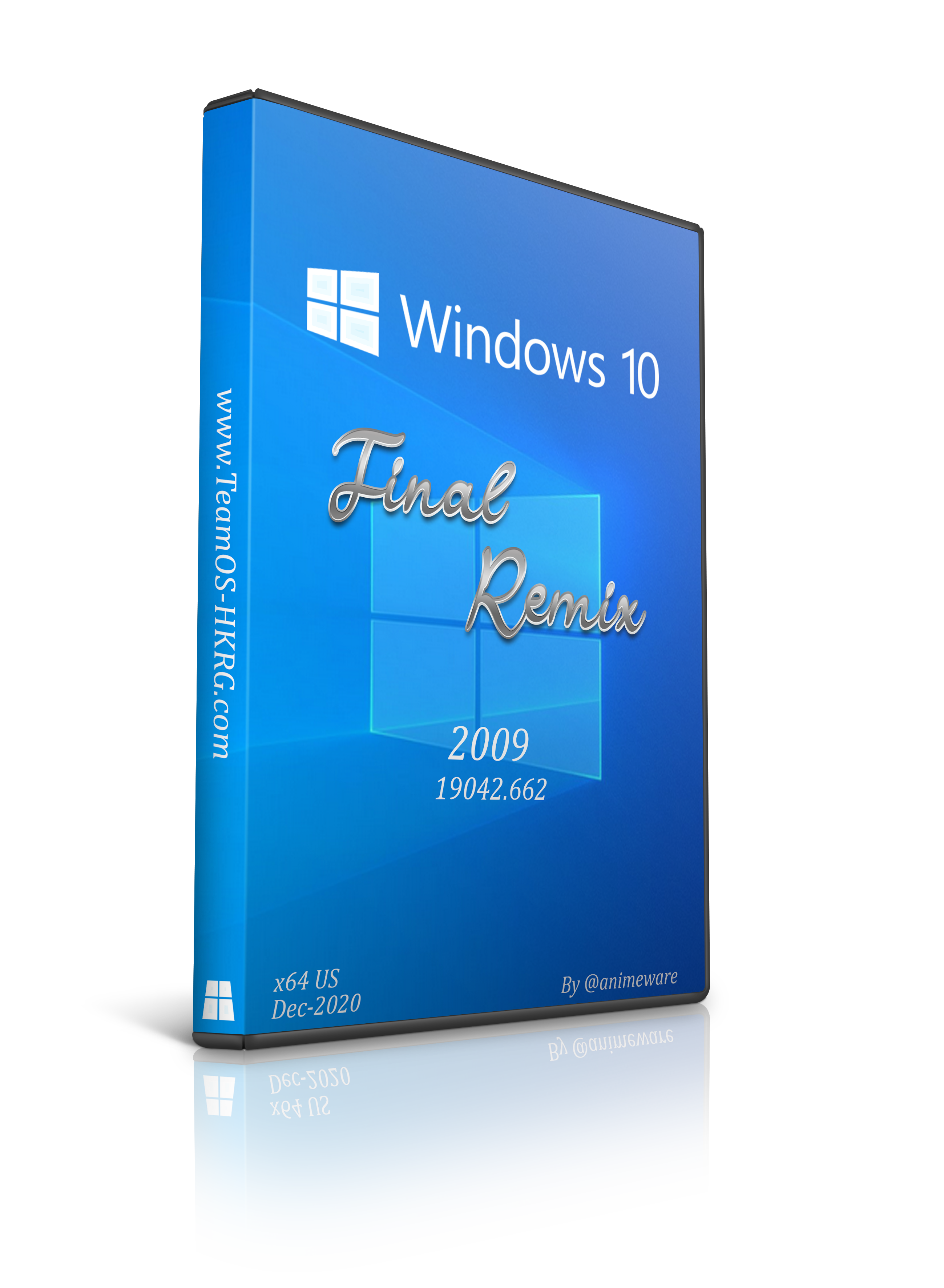 Windows 10 Final Remix
Name: Windows 10 Professional
Version / Build: 2009.19042.662
Architecture: x64 (64 Bit)
Language: English (US)
Author: Animeware
Patch: December 2020
OS Size: 4.93GB
Compression: ESD
Activation: Not Activated
Requirements:
Processor: 1Ghz or better
RAM: 2GIG or more
Minimum Hard Drive Space: 25GB
Graphics Card: DirectX9 capable or better
My Story:
Finally Finally after 3 weeks long hard work. hearing people want another Windows 10 Final Remix It was time to do another version of Windows 10 Final Remix.
Sorry for the long delay I been very busy I'm not used to modding on Windows 10 Edition I been having issues with WinReducer I have VIP License it always get's stuck at the boot screen where checks after load the drivers it wouldn't moved since I been tweaking it trying so hard everyone I'm so sorry for the long delay. It's FINALLY HERE at Last!!!!
New Features:
New Icon Sets
New Sound Media
New Cursor it's RED Style like old version it had.
I added over +25 Windows Themes including Sailor Moon, Dragon Ball, Diablo 3, Super Mario and much more.
I added my own Collection Windows Desktop Wallpapers for the Windows 10 Final Remix.
Removed:
All Lanuage exact English
All Keyboards exact English
Removed other Editions
Windows Media Center
Floppy Drive and all Floppy Drive components
Solitare Collection
Get Started
One Drive Removed
Windows Easy Transfer
Kept:
Windows update should work fine
Windows Store
Windows Edge
Windows Media Player
Internet Explorer
Windows Recovery
Windows Speech
Sounds
Add Language should work.
All other components are kept
Features Included:
.Net 3.5
.Net 4.8
Hyper-V
Legacy Components
Virtual Machine Platform
Windows Sandbox
Windows Subsystem for Linux
Flash Player
Thank You:
I wanna Thank @Dark Wolf for sharing Windows 10 2009.19042.662 December 2020 Edition
Without You this wouldn't be possible.
TIP:
You have to download UX Theme Patch
If you want to access my Wallpapers goto
C:\Windows\Web\Windows Desktop\Gamer (Folder called Gamer)
​
Last edited:
Created With:

uTorrent/2210

Comment:

Downloaded From https://www.teamos-hkrg.com/

Peers:

9 Seeders + 0 Leechers = 9 Peers

Info Hash:

7a4aad216d99595bbe74450470f547e637697c86

Loading…