Windows Modifyer
Uploader
Verified Member
Member
Downloaded

40 GB
Uploaded

253.4 GB
Ratio

6.34
Seedbonus

1,770
Upload Count

5

(7)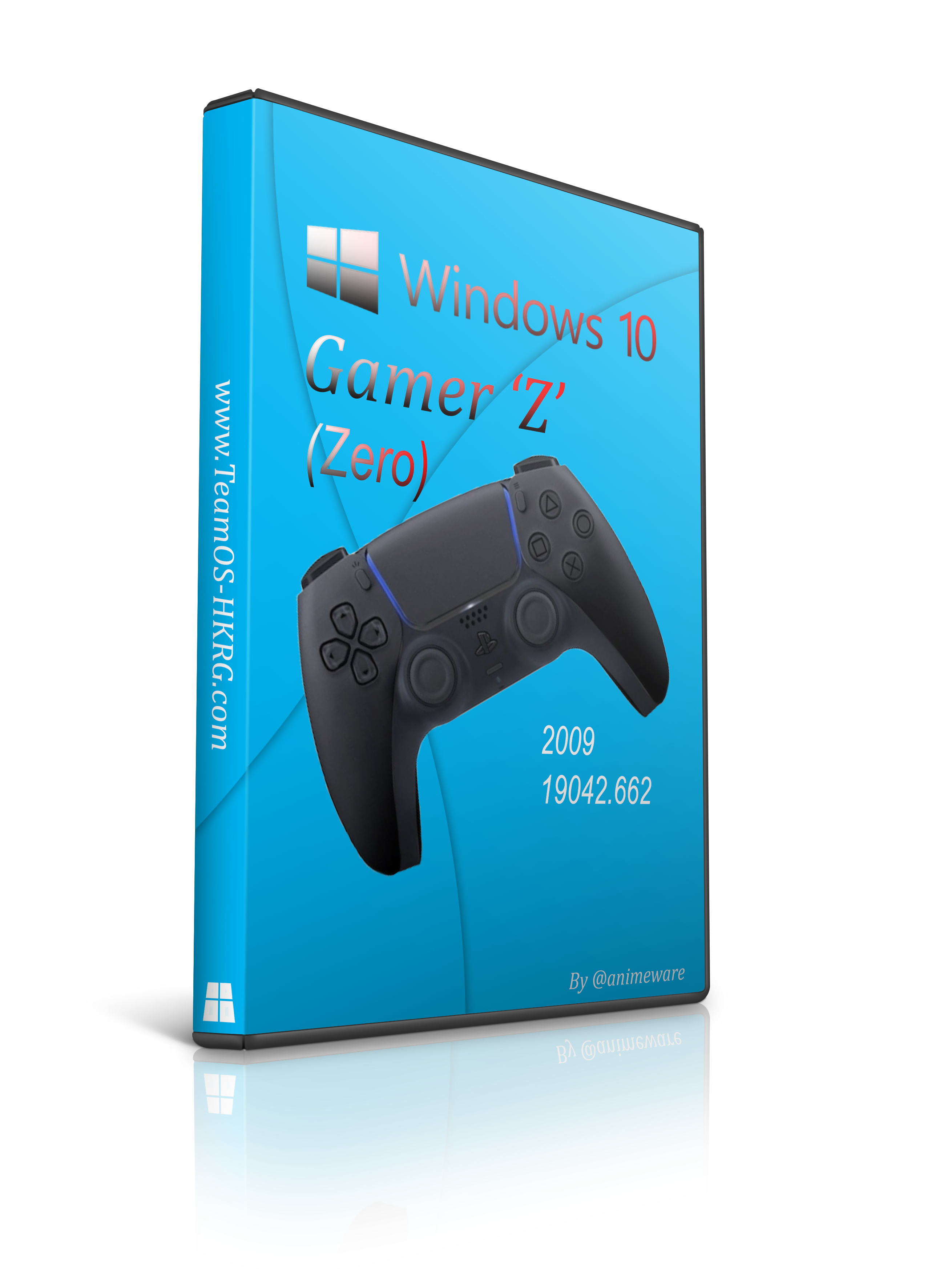 Windows 10 Gamer Z (Zero)
Build: 2009.19042.662
Name: Windows 10 Professional
Version / Build: 2009.19042.662
Architecture: x64 (64 Bit)
Language: English (US)
Author: Animeware
Patch: December 2020
OS Size: 4.80GB
Compression: ESD
Activation: Activated
Requirements:
Processor: 1Ghz or better
RAM: 2GIG or more
Minimum Hard Drive Space: 25GB
Graphics Card: DirectX9 capable or better
New Features:
New Icon Sets tons of it
Task manager icon been changed
New Sound Media from Windows 10 Remix
New Cursor it's RED Style like old version it had.
I added my own Collection Windows Desktop Wallpapers from Windows 10 Remix
Removed:
All Languages except English
All Keyboards except English
Removed other Editions
Windows Media Center
Floppy Drive and all Floppy Drive components
Solitaire Collection
Get Started
One Drive Removed
Windows Easy Transfer
Windows Speech
Kept:
Windows update should work fine
Windows Store
Windows Edge
Windows Media Player
Internet Explorer
Windows Recovery
Sounds
Add Language should work.
All other components are kept
Features Included:
.Net 3.5
.Net 4.8
Hyper-V
Legacy Components
Virtual Machine Platform
Windows Sandbox
Windows Subsystem for Linux
Flash Player
Thank You:
I wanna Thank @Dark Wolf for sharing Windows 10 2009.19042.662 December 2020 Edition
Without You this wouldn't be possible.
TIP:
If you want to access my Wallpapers goto
C:\Windows\Web\Gamer (Folder called Gamer)
​
Last edited:
Created With:

uTorrent/2210

Comment:

Downloaded From https://www.teamos-hkrg.com/

Peers:

13 Seeders + 1 Leechers = 14 Peers

Info Hash:

556029c9461dbf9976ab58b4b39a427dc63eb182

Loading…