Super Moderator
Windows Modifier
Downloaded

53.1 GB
Uploaded

9.8 TB
Ratio

188.35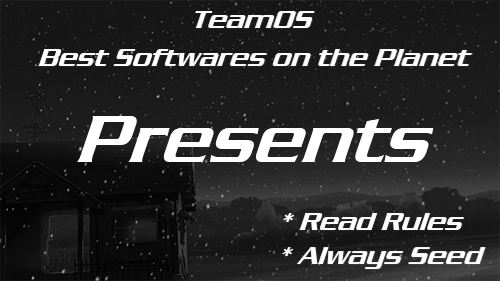 Windows 10 Pro x64 1909 X-Files
This is "
VIP ONLY
"
If you are
NOT
a
VIP
, do
NOT
request link!

To become a
VIP
, Start by looking here:

Another brainchild from the minds of ProGyver

Activation works on install and activator
included on desktop just in case it doesnt.

NOTE:
Some apps will reset due to programs installed during build.
Just click the notification icon and delete the notifications and
the annoying popups will stop and life will be great again and you
will have full cupboards, your coffee cup will never be empty, your
gas tank will always be full, and bugs wont stick to the windshield.


About
Windows 10 Pro x64 1909 18363.720
Updated thru March 28, 2020
Language: English
Size: 5.65gb
System requirements
Processor: 1 gigahertz (GHz) or more.
Disk Space: 20gb for default install, MORE for post install programs.
Graphics adapter: Microsoft DirectX 9 or later graphics device.

Removed
Nothing

Disabled
Nothing

Added
7-Zip
20 X-Files Wallpapers
Start 10
Windowblinds
10 Custom Skins
HUD Slate Icons
MS Visual Basic AIO
Right Click Enhancer

Additional Programs Via Post Installer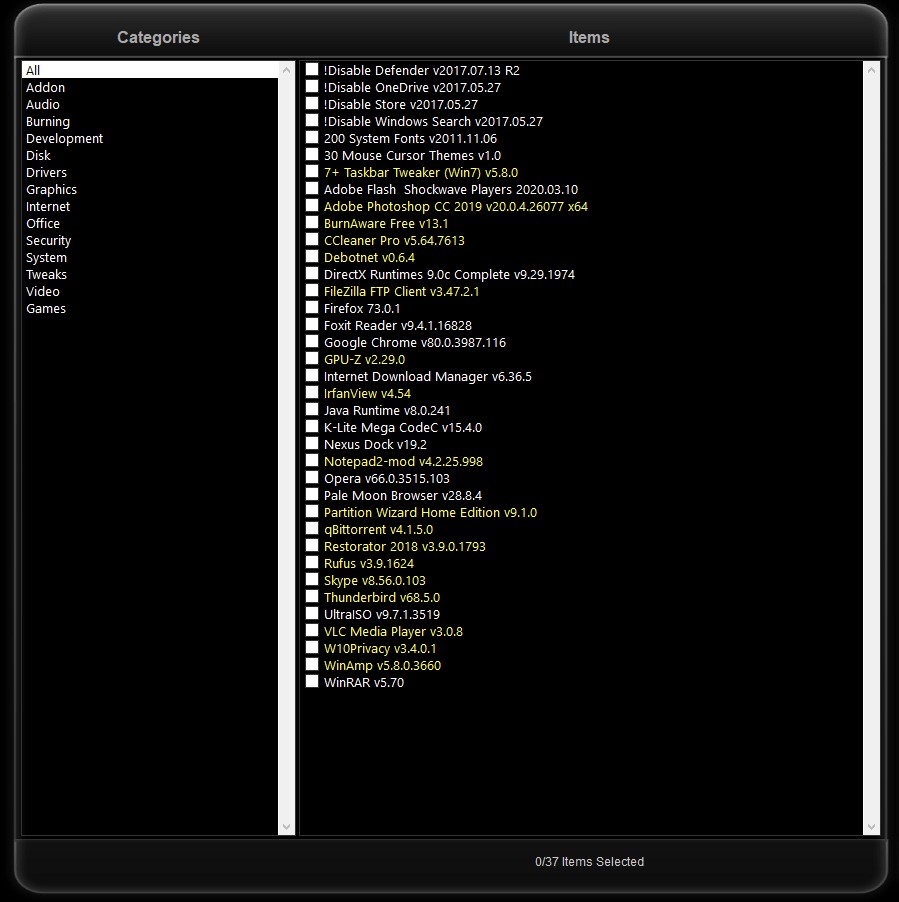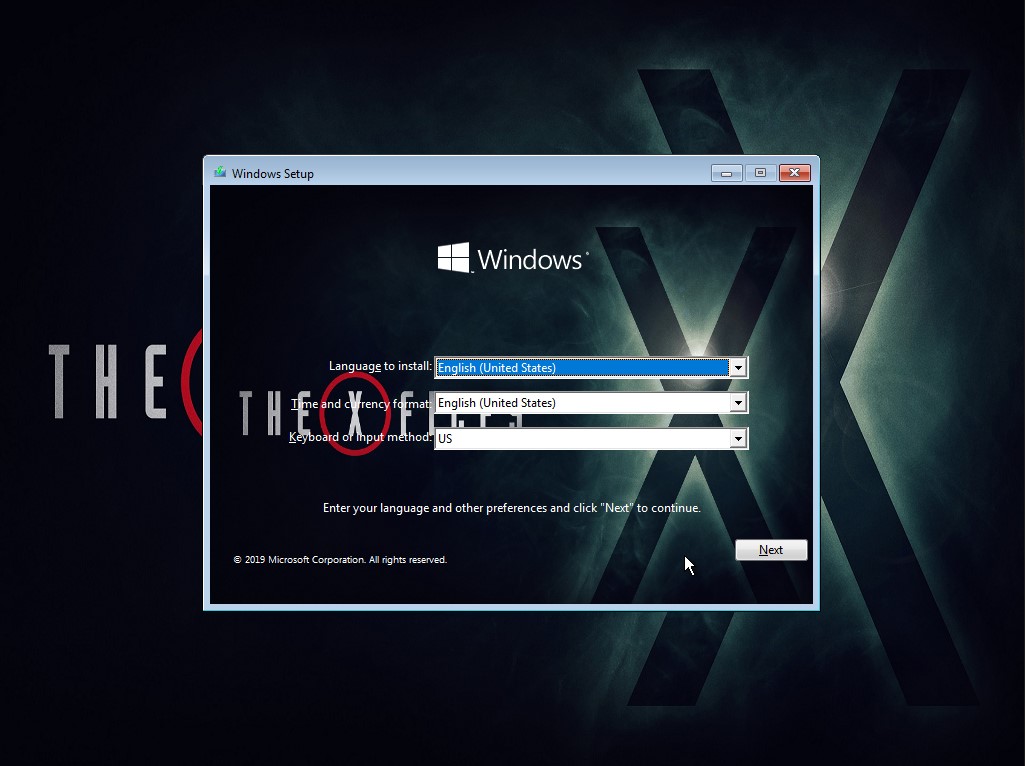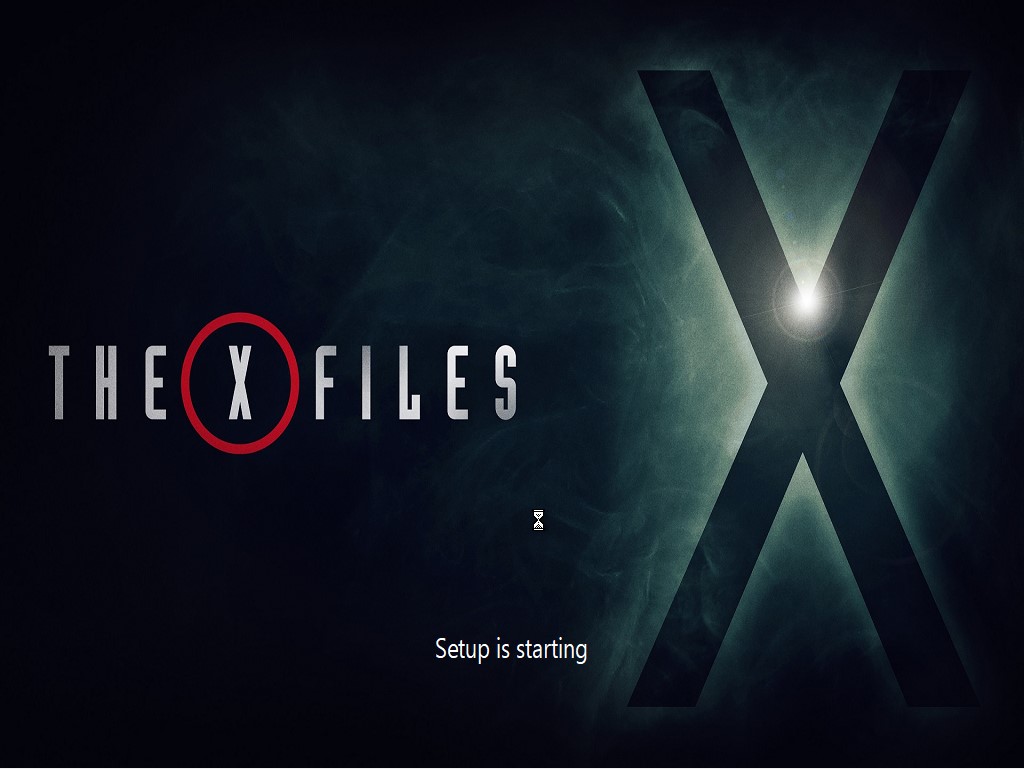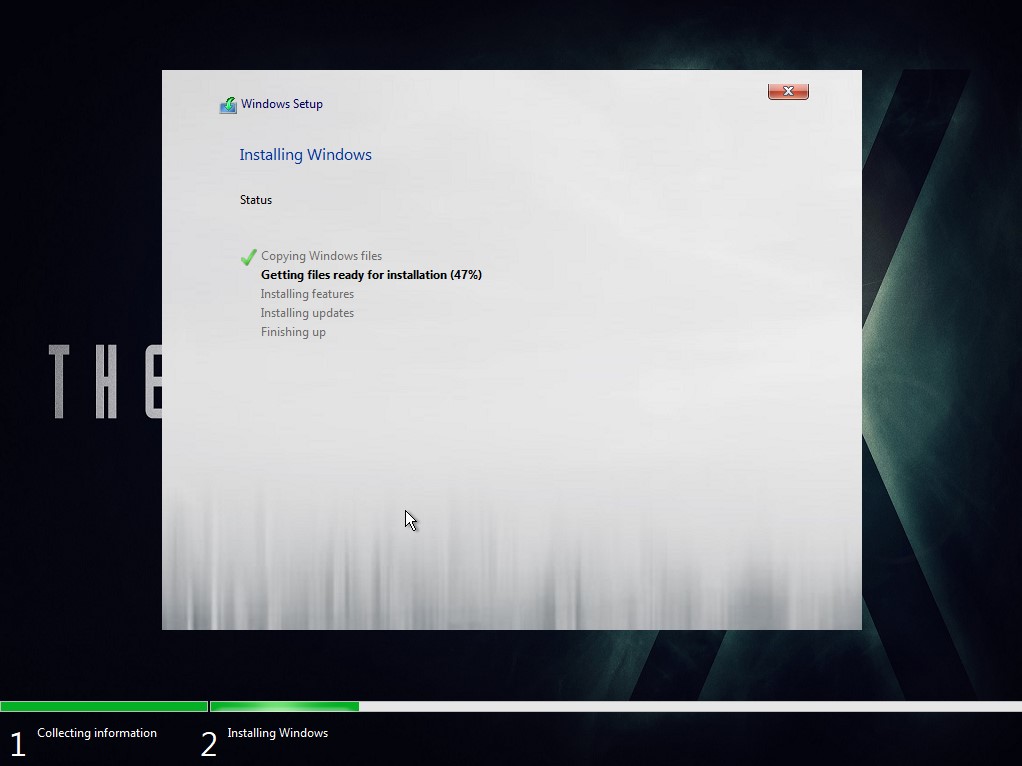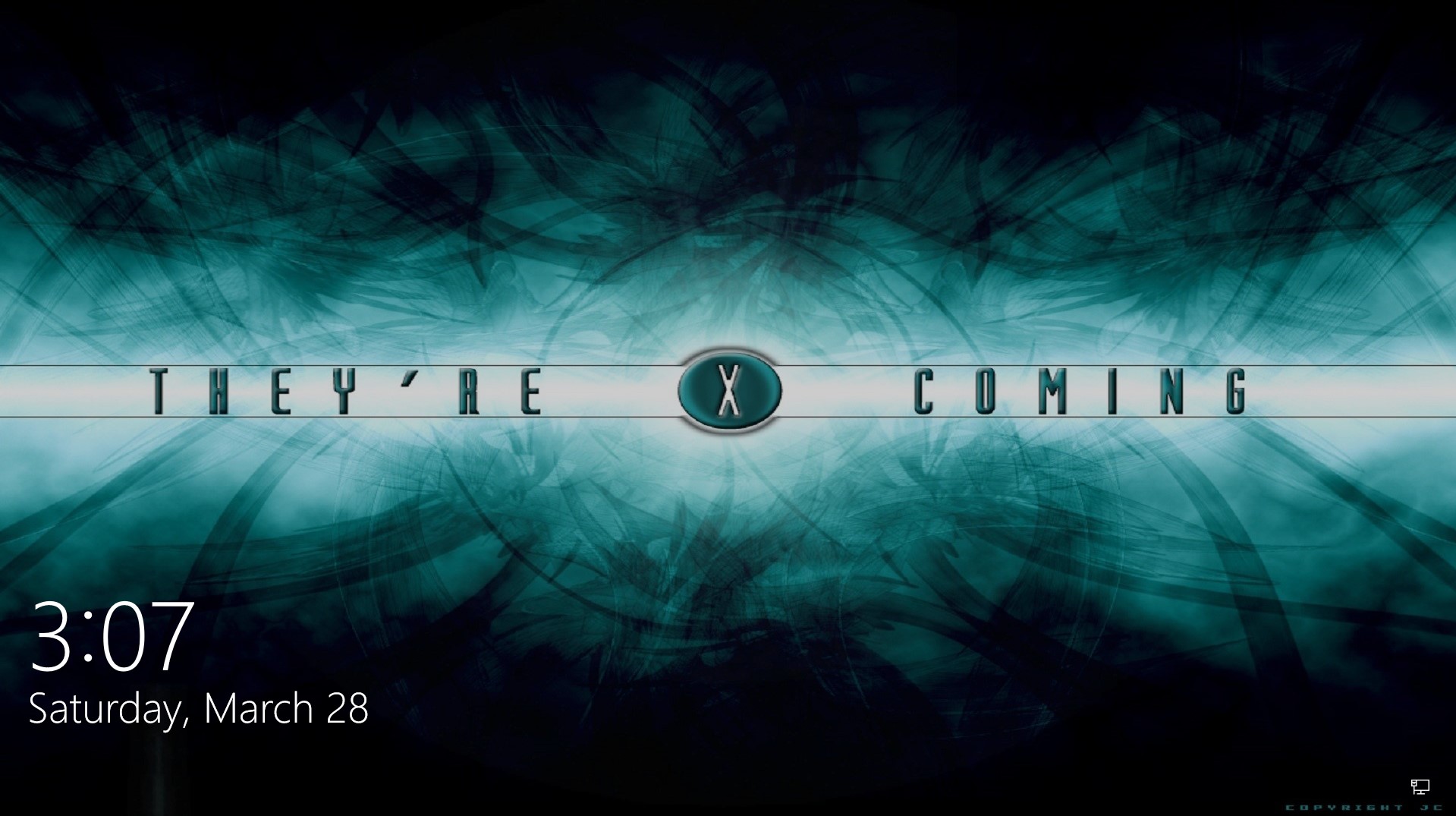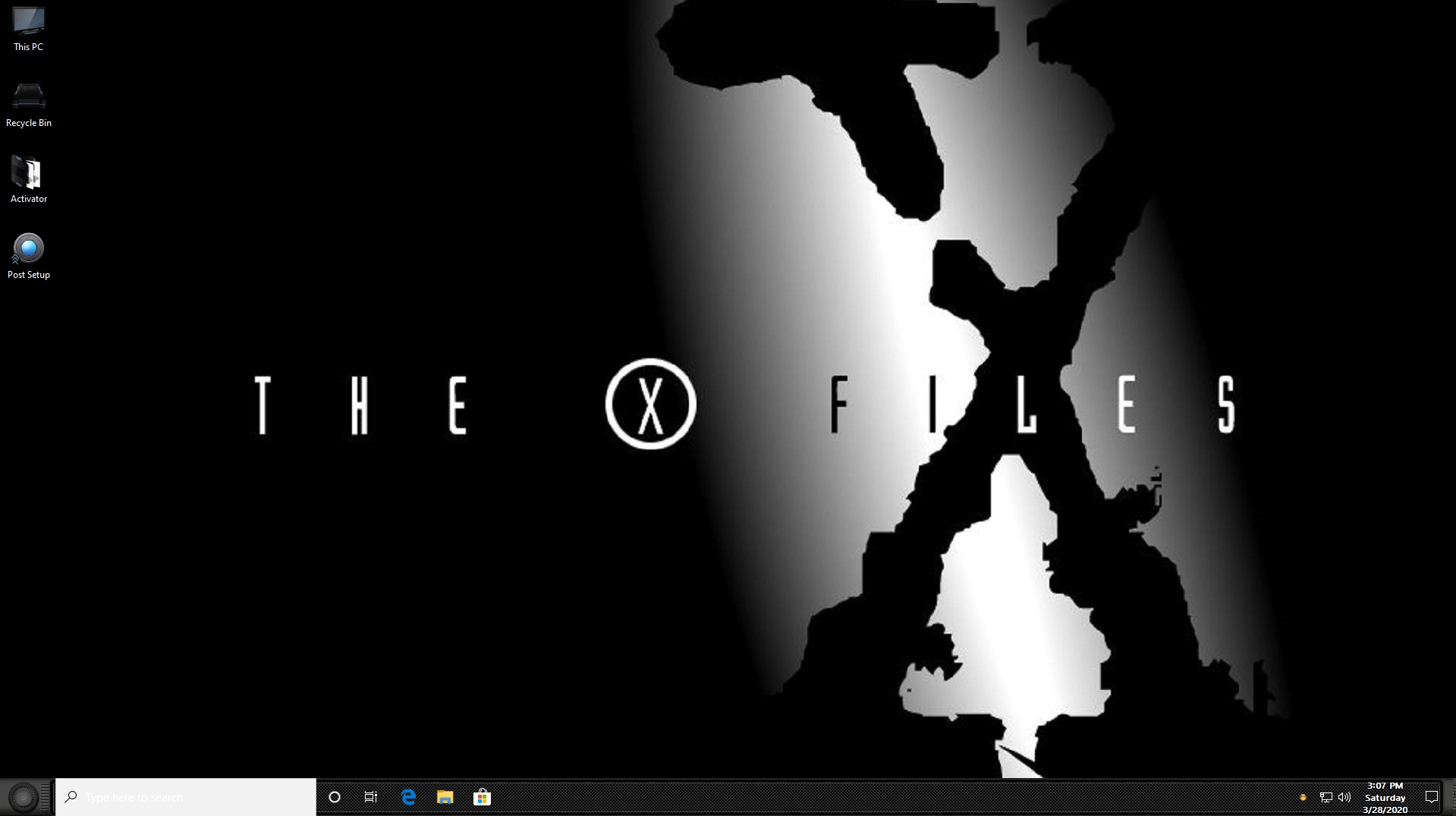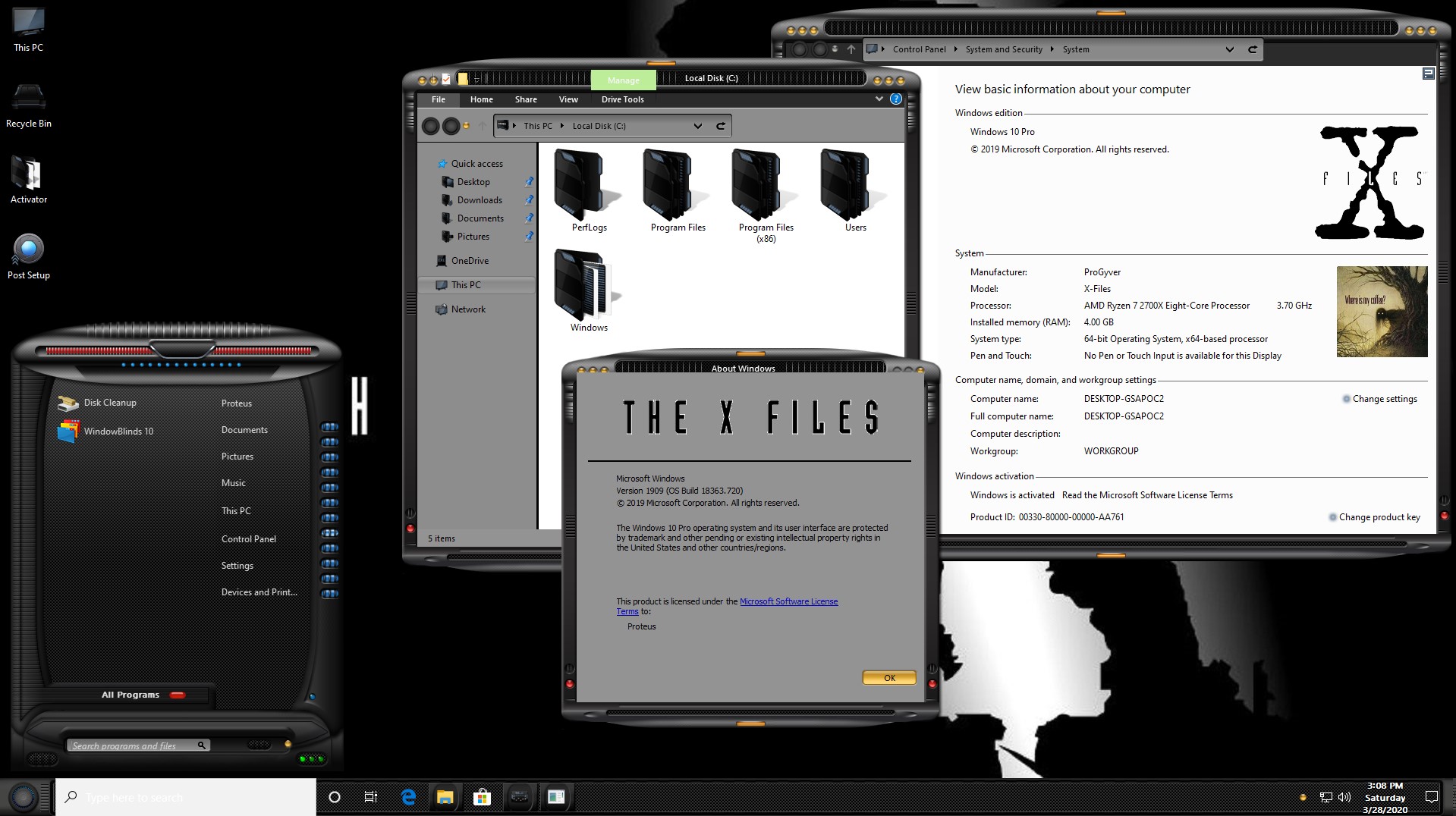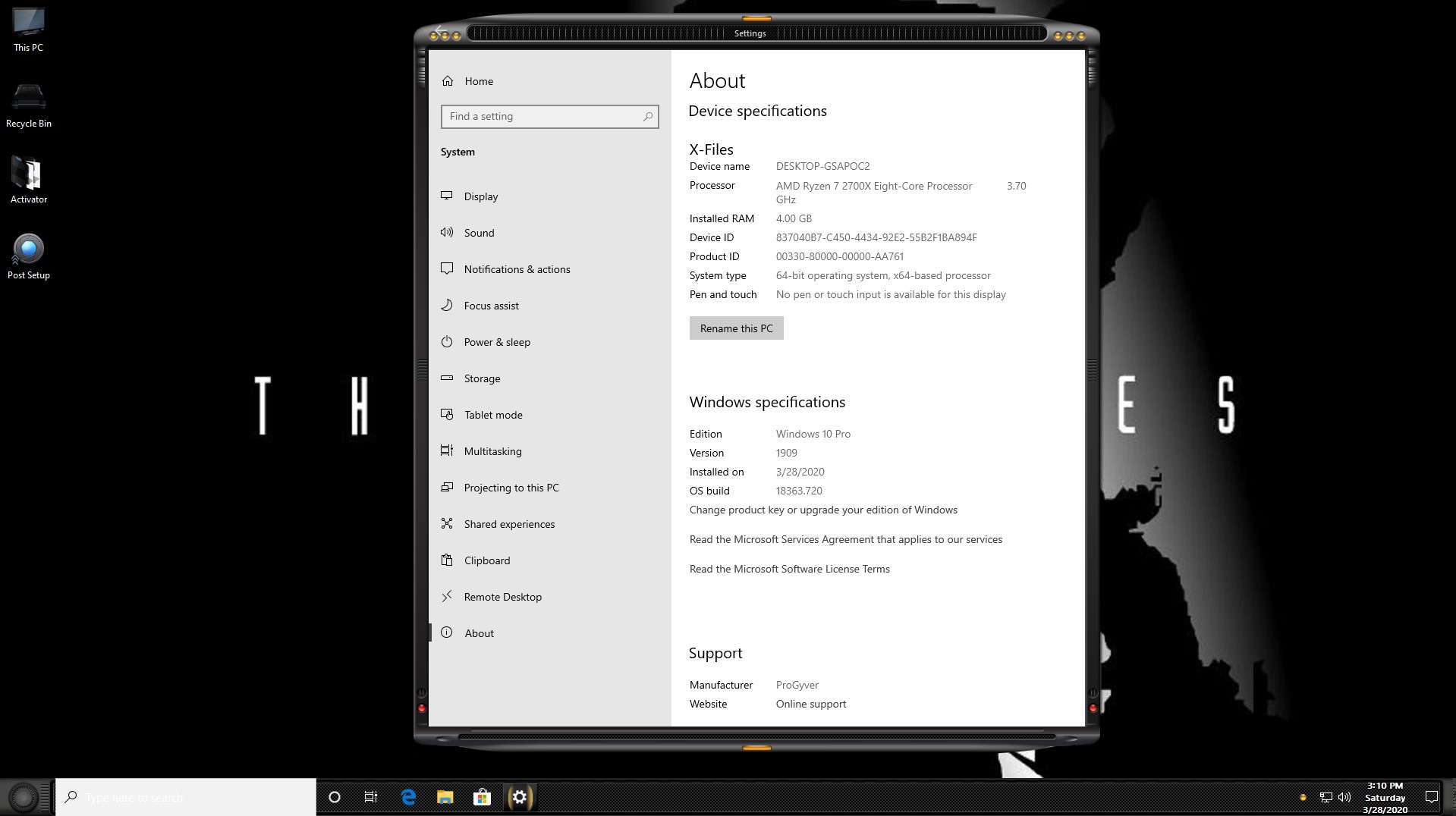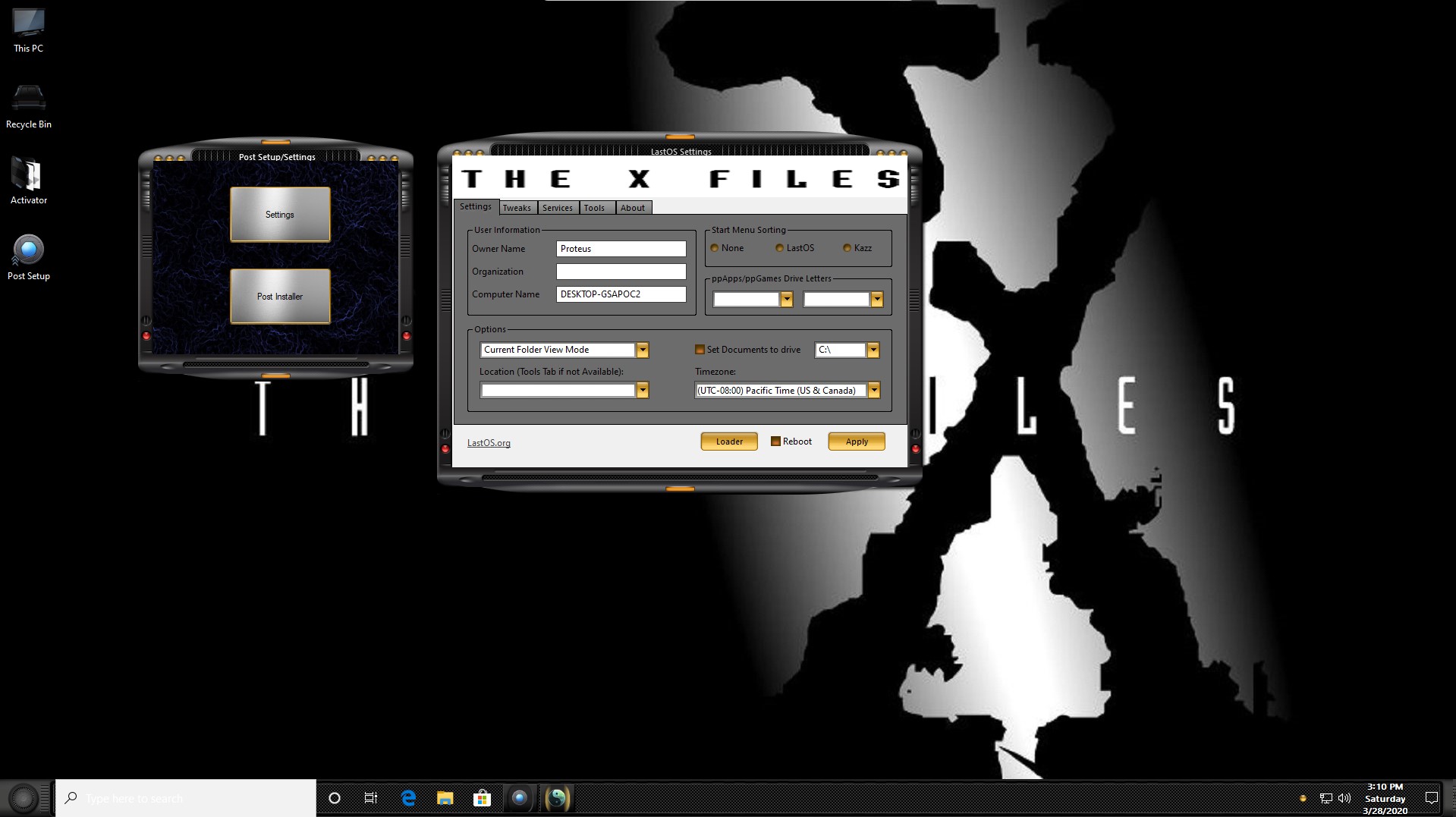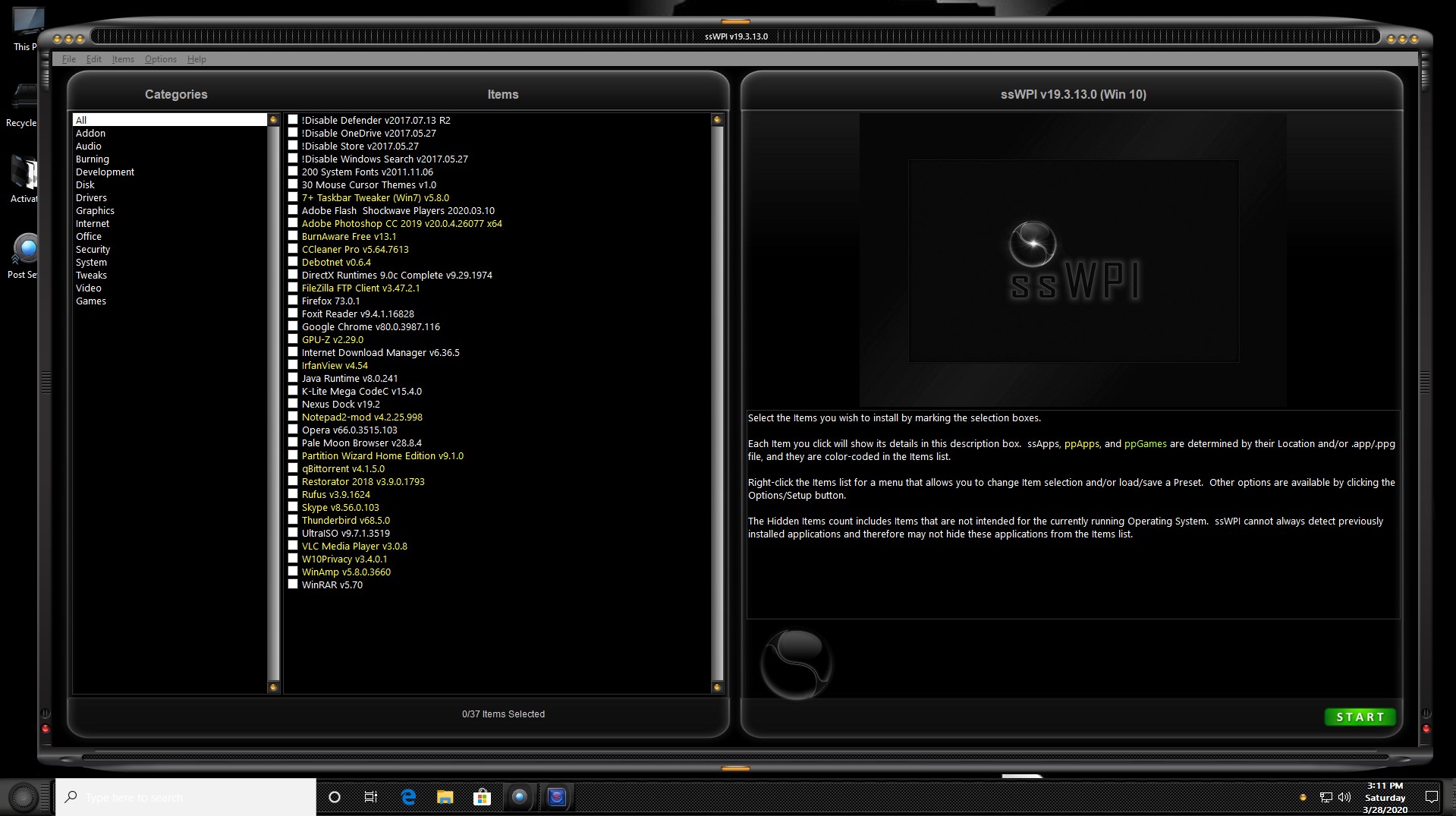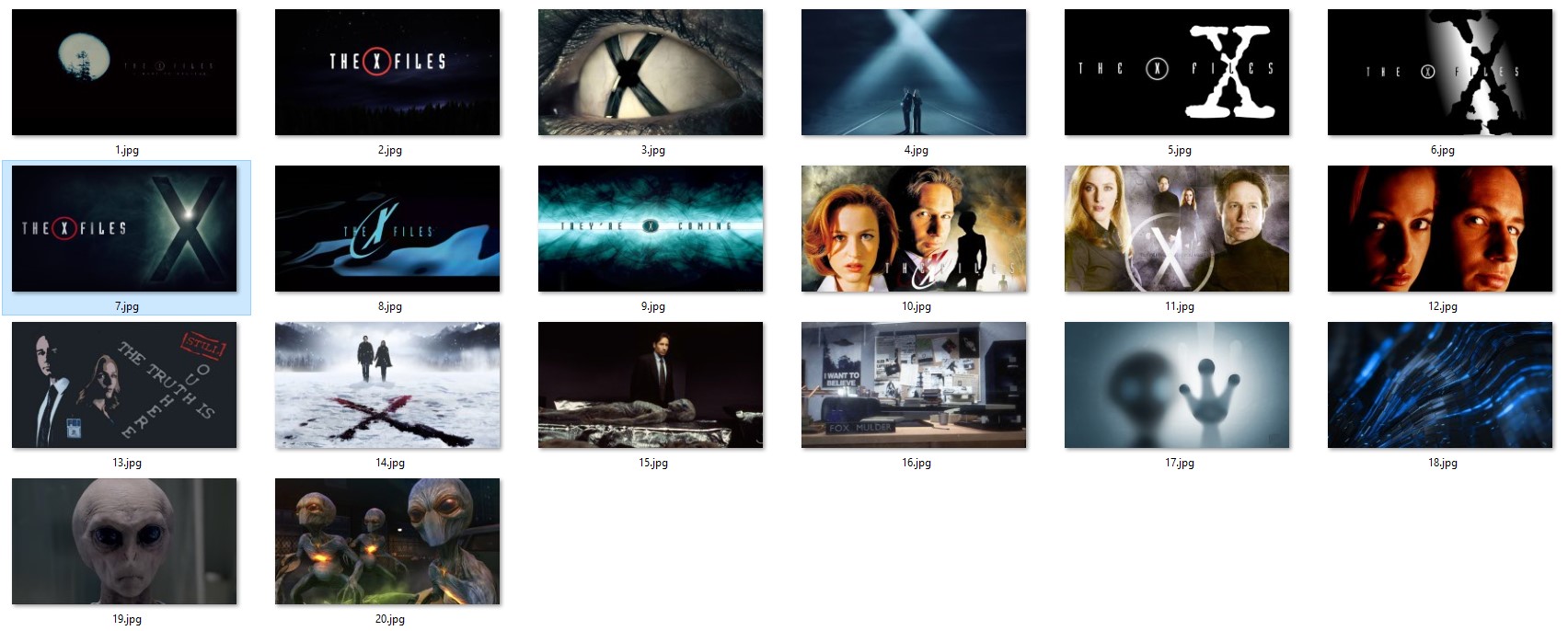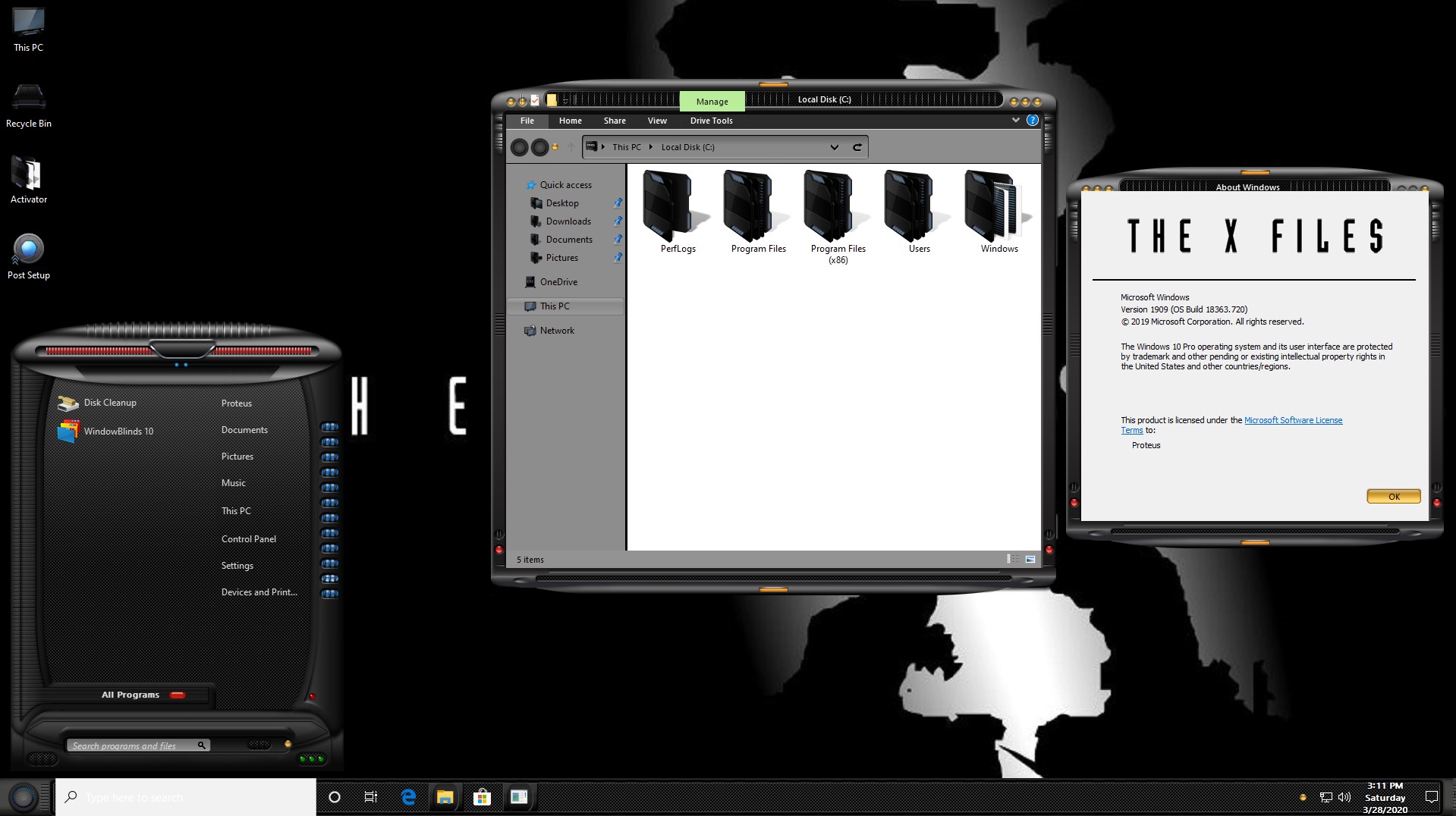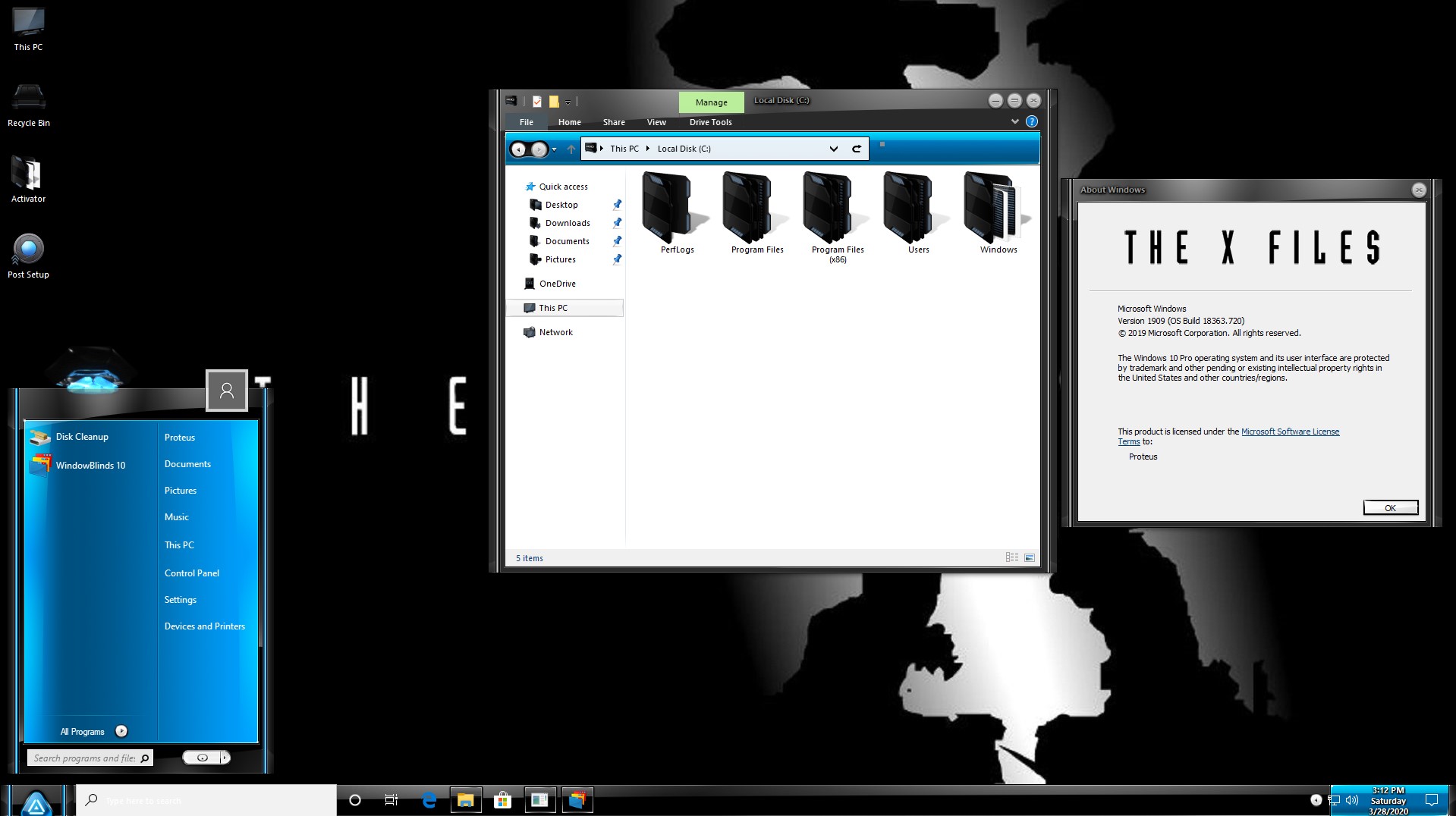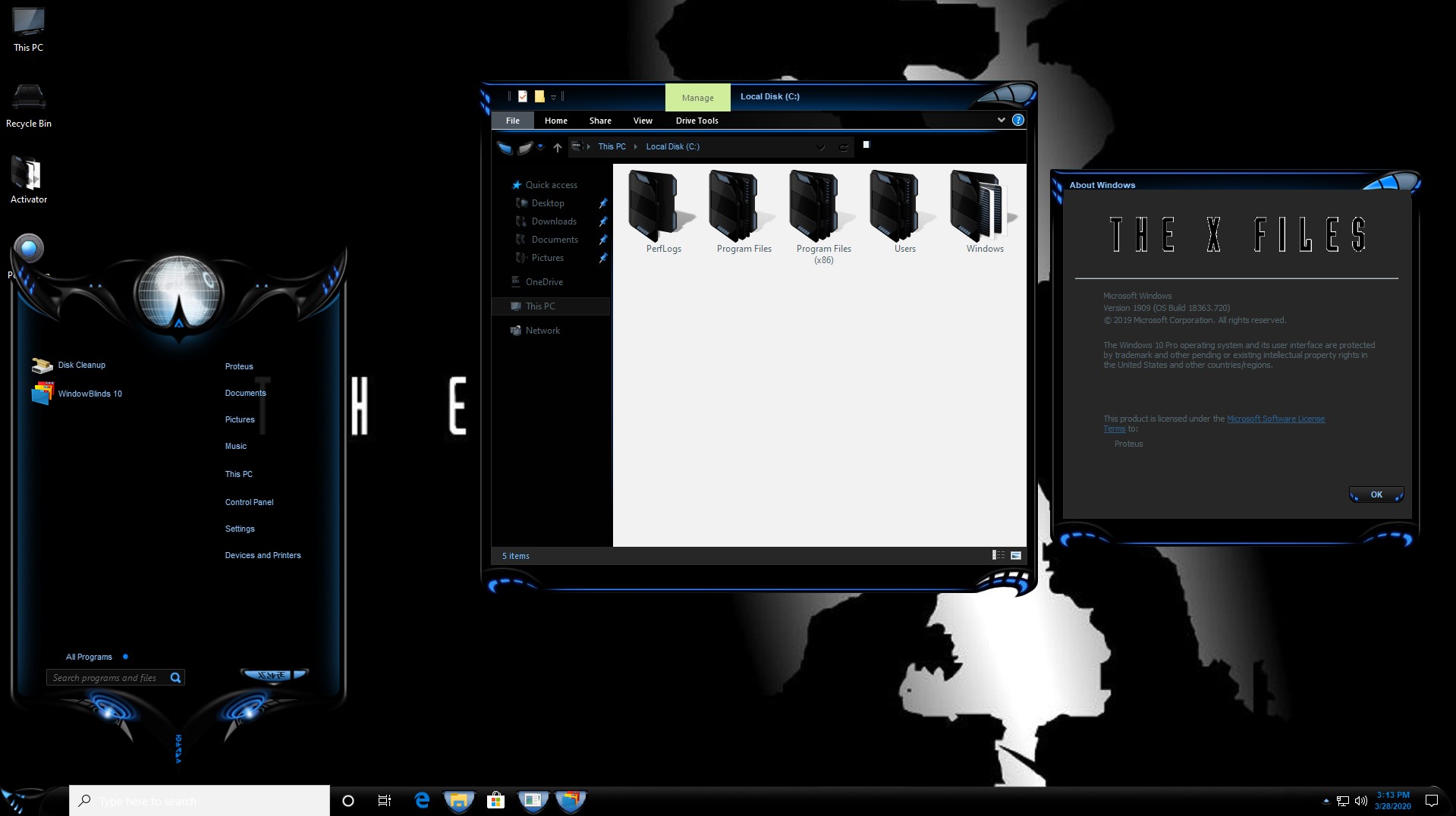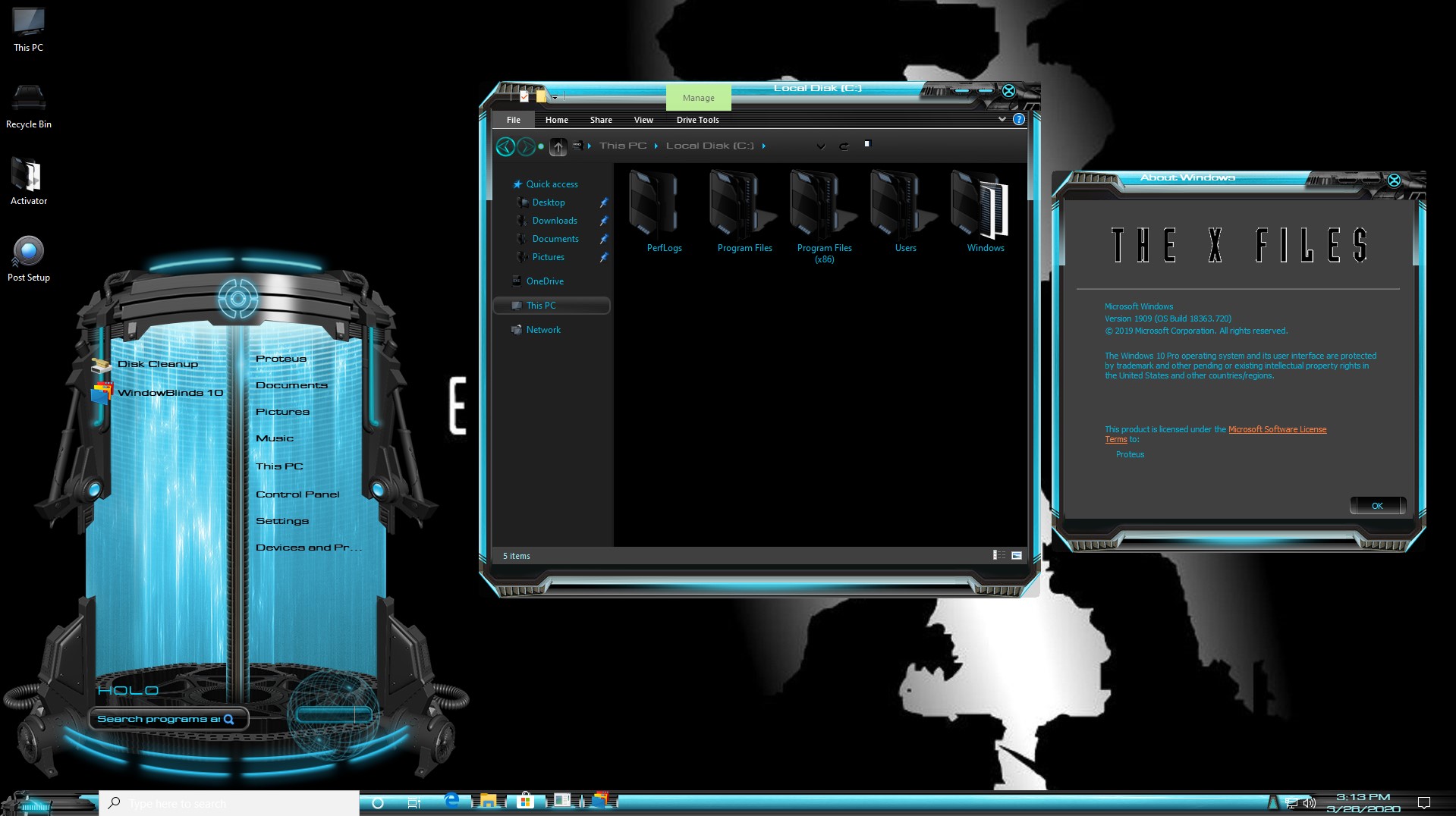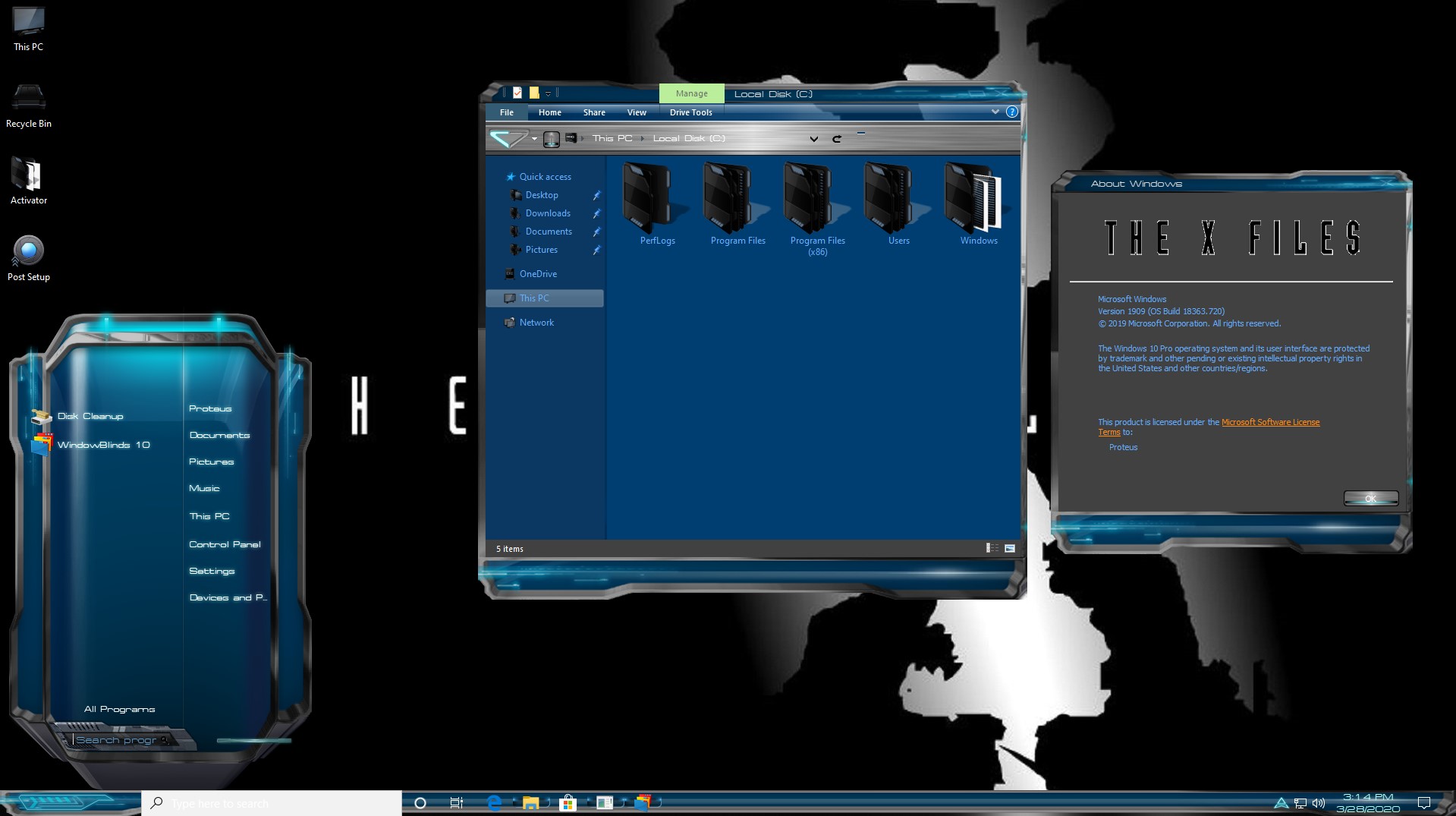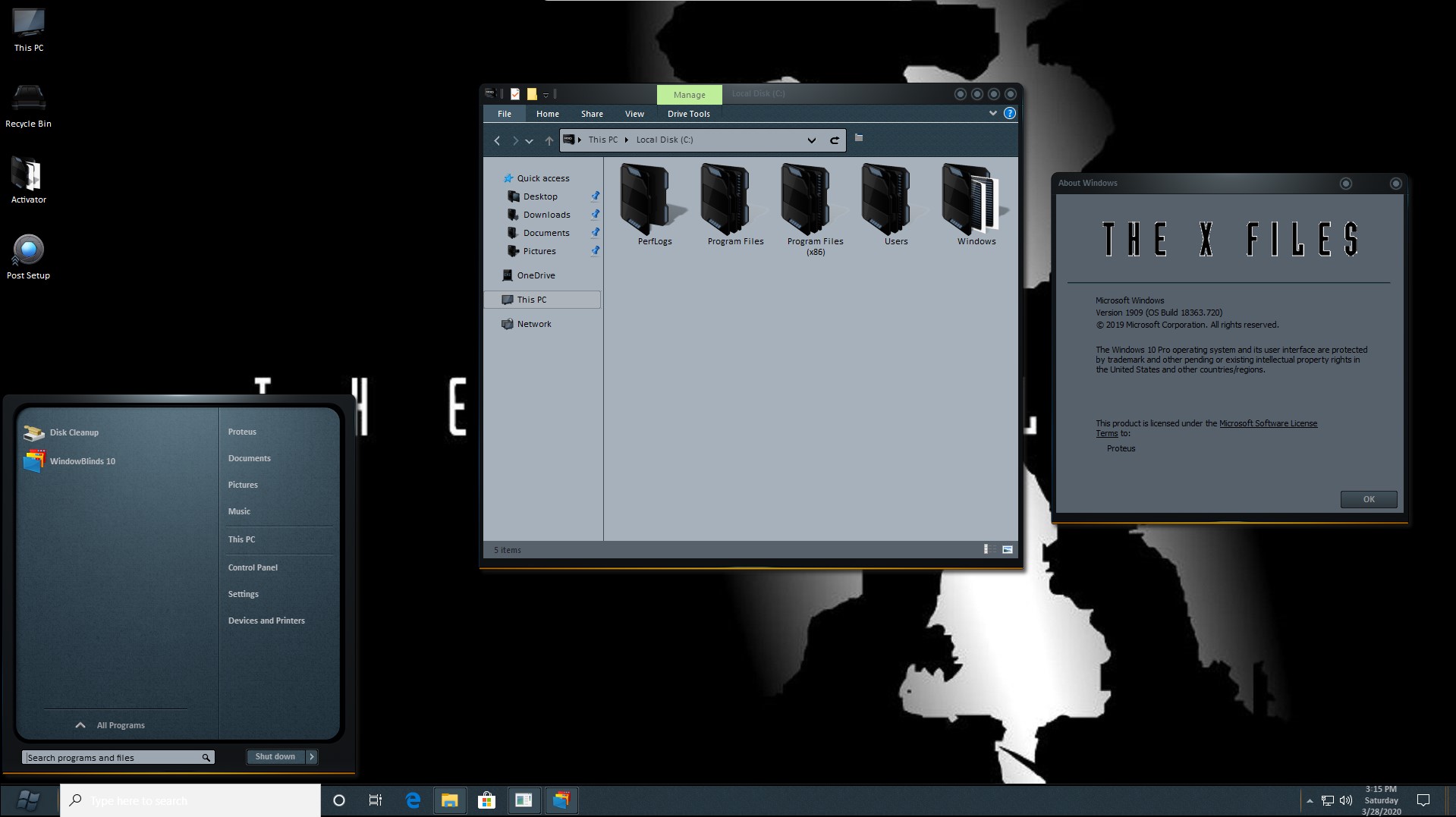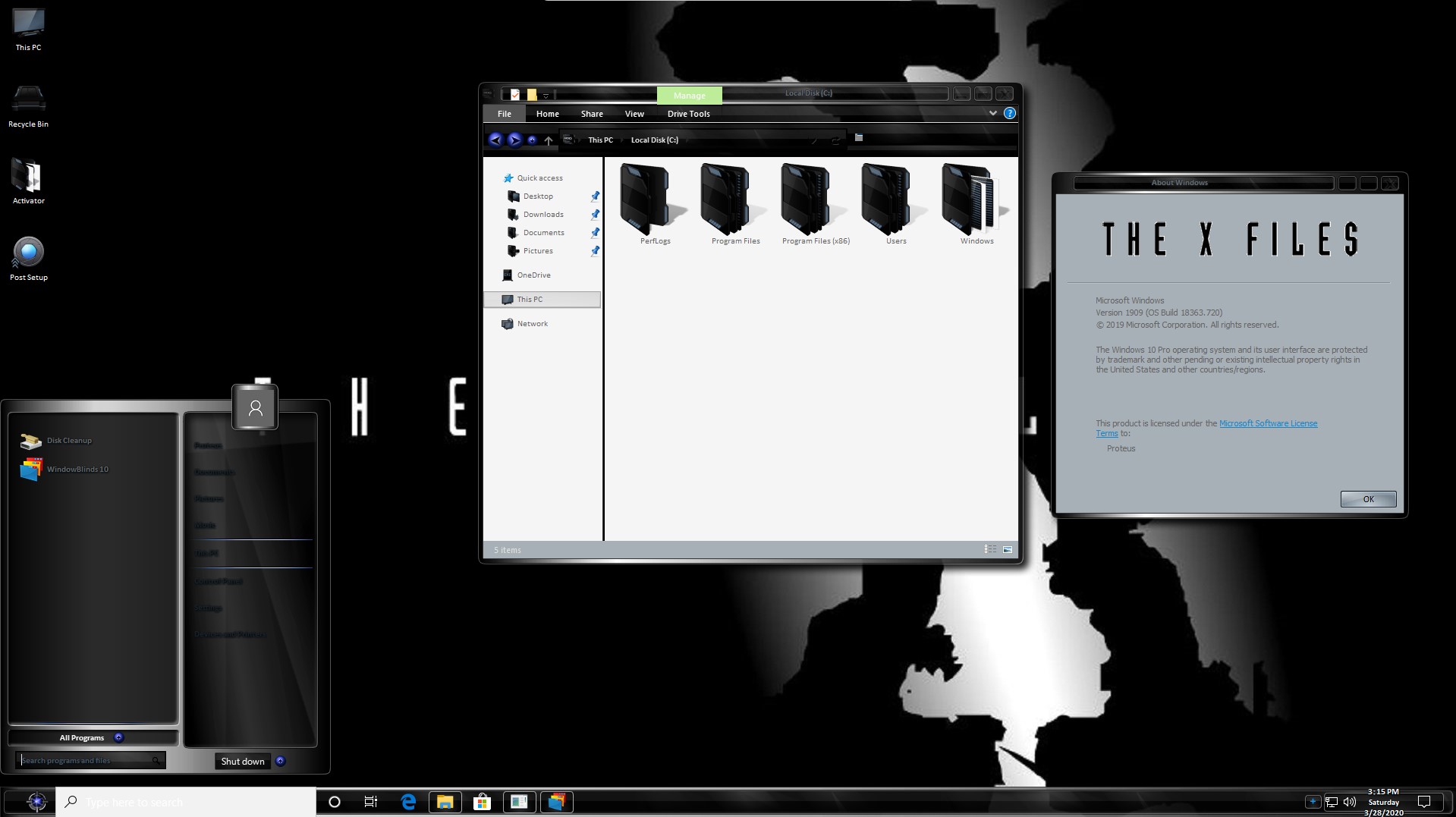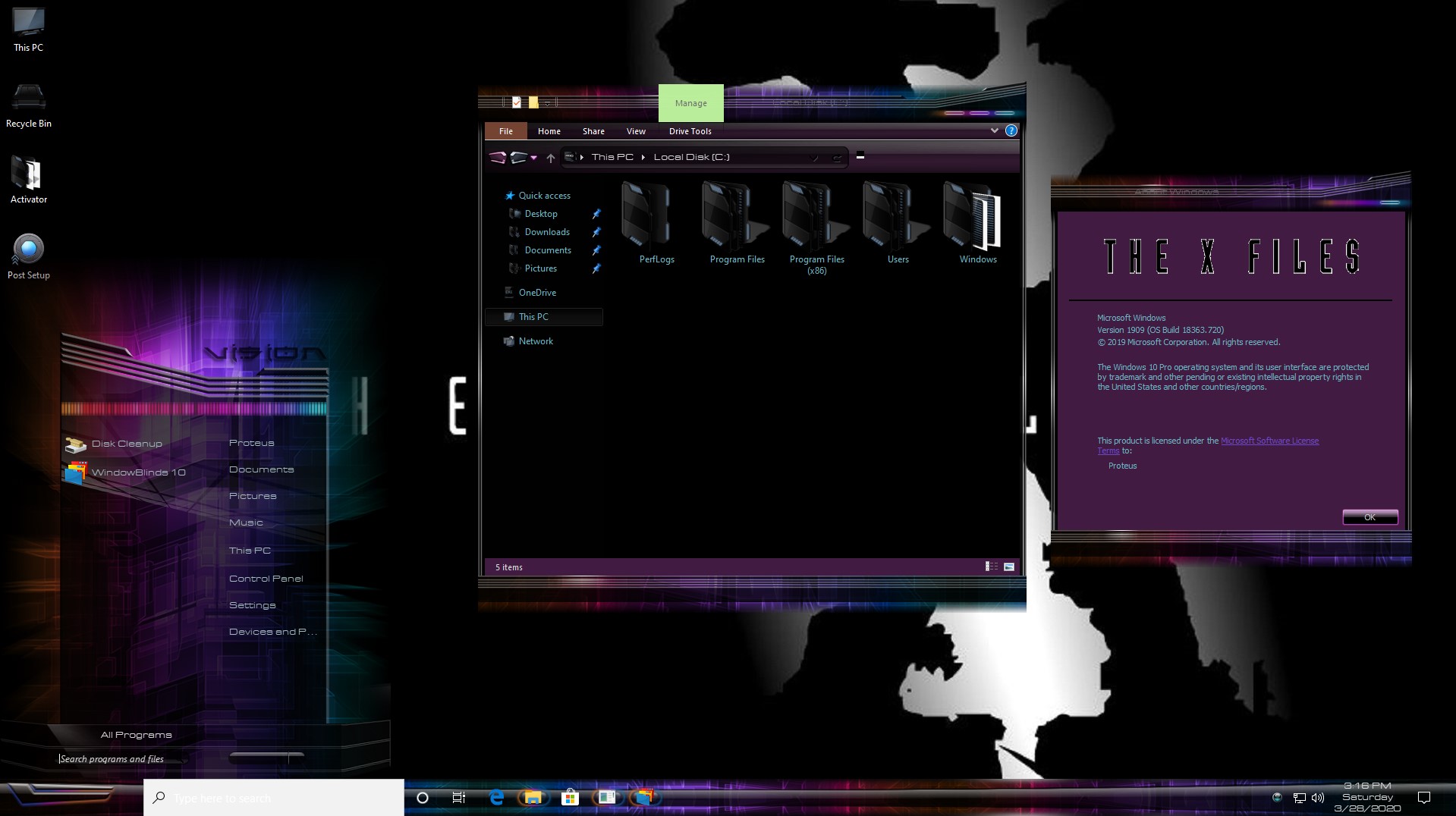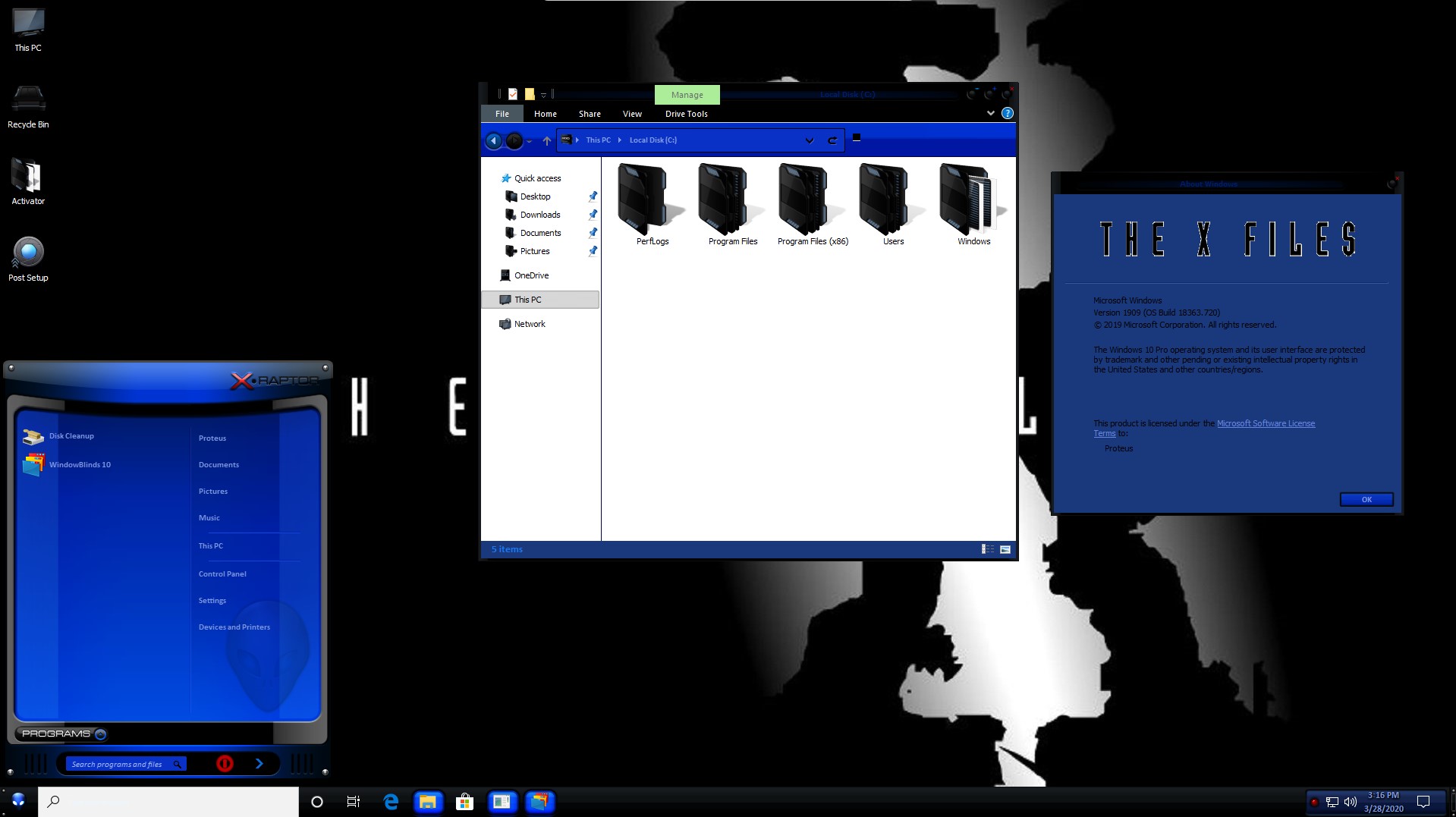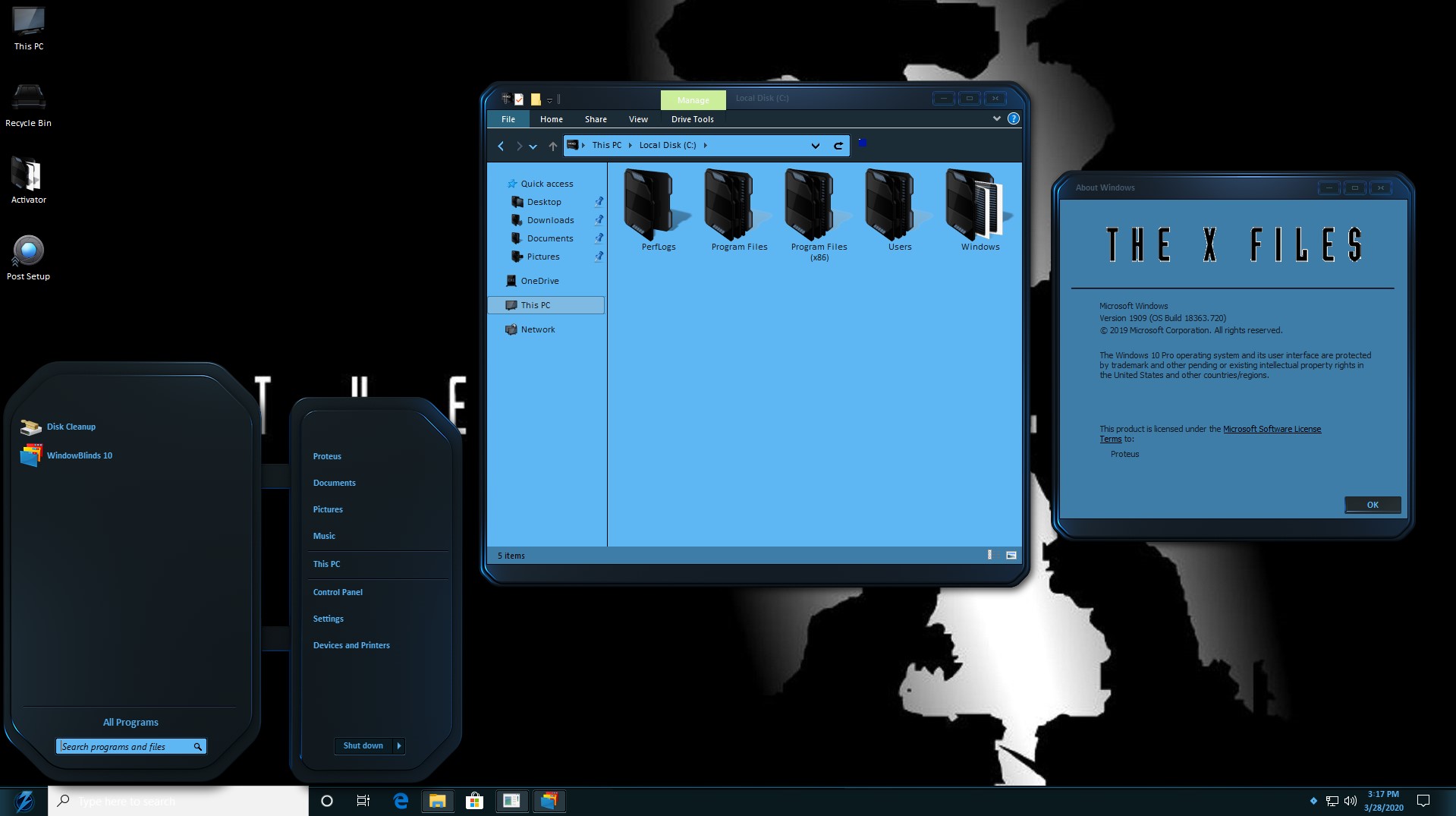 Not Needed

Burn ISO to Flashdrive then boot to said device.



Ask
@00Proteus00
or
@TheMacGyver
for link to VIP OS


​