Uploader
Windows Modifier
Verified Member
Retired Veterans
Member
Downloaded

0 bytes
Uploaded

871.7 GB
Ratio

-
Seedbonus

45,990
Upload Count

29

(32)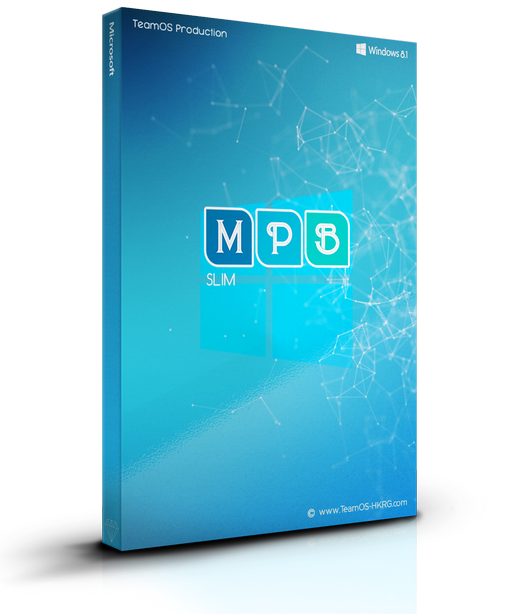 Windows 8.1 (MPB) Slim
[

My Private Build

]
​
You have ask for my version of Windows 8.1 Slim.. you got it..
​
​
ENJOY
​
Build: Windows 8.1 PRO VL Update 3 X64 En-Us ESD

Software's Added:
GodMode

StartIsBack

Rainmeter

OldNewExplorer

TeamViewer

150 Cursors

7zip

Driverpack Solution Online

Google Chrome

KMPlayer

Mozzila Firefox

PotPlayer

ProcessHacker

Skype

utorrent_2.2.1

VLC Player

WinRar

rufus

FSViewer

freshview

Imagine

irfanview

nomacs

picasa

Viewer

XnView

Gadgets
Integrated:
.NET Framework 3.5

.NET Framework 4.7.2

DirectX 9.0c

Data Deduplication

Windows Management Framework (WMF) 5.1

Remote Server Administration Tool (RSAT)

DaRT 8.1 Tools
Microsoft DaRT 8.1 Tools:
includes functionality that lets an administrator or a help desk worker run the DaRT tools remotely to resolve problems on an end-user computer. In addition, you can save the International Organization for Standardization (ISO) image to a USB flash drive or put the ISO image on a network to include its contents as a recovery partition on a computer's hard disk. These capabilities provide flexibility, but also create potential security risks that you should consider when configuring DaRT.
​
Removed:
Alarms & Clock

Scan

Bing Finance

Sound Recorder

Bing Food & Drink

Xbox LIVE Games

Bing Health & Fitness

Zune Music

Bing Maps

Zune Video

Bing News

Bing Sports

Bing Travel

Bing Weather

Calculator

Calender

Mail & People

Help & Tips

Office OneNote

Reader

Reading List

Skype

OneDrive & Photos Apps

Camera App

Embedded Lockdown Manager

Checkpoint,F5,Juniper,SonicWALL VPN Plugins

Home Group

Parental Controls

Hyper-V

Windows Defender

Store Client

Accessibility tools

Auto-Rotation Manager

BingFinance

BingFoodAndDrink

BingHealthAndFitness

BingMaps

BingNews

BingSports

BingTravel

BingWeather

Cache and temp files

File Manager (OneDrive & Photos)

HelpAndTips

Intel Indeo Codecs

Media.PlayReadyClient.2

Microsoft Camera backend

Office.OneNote

Other Themes

Reader

Screensavers

SkypeApp

Snipping Tool

Sound Recorder

Sticky Notes

Text prediction

Tablet PC

Tips (Get Started)

VCLibs.120.00

Video Compression Manager (VCM) codecs

Windows Anytime Upgrade

WindowsAlarms

WindowsSoundRecorder

XboxLIVEGames

ZuneMusic

ZuneVideo
Total removed: 862.93 MB



NOTE

:
If u have problem with OneDrive.. run this as admin ---->>
Language: English
Architecture: 64bit
Compression: ESD
File Size: 3.9GB

​

Split Download Links

(450MB)

:
You must be registered for see links

You must be registered for see links

You must be registered for see links

You must be registered for see links

You must be registered for see links

You must be registered for see links

You must be registered for see links

You must be registered for see links

You must be registered for see links
Last edited by a moderator:
Created With:

uTorrent/2210

Comment:

No Comment For This Torrent

Peers:

7 Seeders + 0 Leechers = 7 Peers

Info Hash:

931da42e6fdf3fa075bea6fc9895db7f5a7e3a2f

Loading…