Administrator
Windows Modifier
Downloaded

56.1 GB
Uploaded

15.2 TB
Ratio

277.34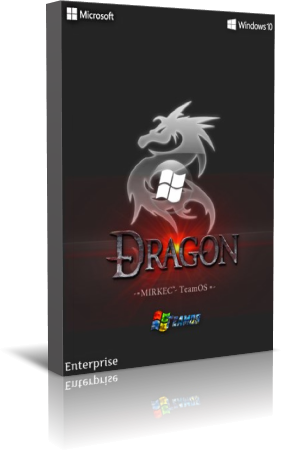 Review
The new build just came in the house. Nothing spectacular has been removed from this version, except Microsoft "sweets," so it can be used entirely for business and gaming purposes! For more information about done modifications, read the full content below!
Release information:
Windows 10 Enterprise 19H2;
Program Version: 18363 (OS Build 18363.628);
Compression: WIM, MAX;
Architecture: amd64 (64-bit);
Size: 3.69 GB;
Author builds: TeamOS;
Language: English-US;
Treatment no needed - The build is activated;
Updates integrated:
Adobe Flash Player Update for Windows 10 Version 1903 (KB4516115);
Servicing Stack Update for Windows 10 Version 1903 (KB4528759);
Cumulative Update for Windows 10 Version 1903 (KB4532695);
Microsoft .NET Cumulative Update for Windows 10 Version 1903 (KB4534132);
Feature Update to Windows 10 Version 1909 via Enablement Package (KB4517245).
Integrated/Pre-installed:
7-zip version 19.02 alpha with the Glyfz skin (64-bit);
Rainbow Cursors pack;
StartIsBack++ version 2.9.0 Final;
IObit Unlocker version 1.1.2.1;
Microsoft DirectX version 9.0c;
Microsoft Visual C++ 2017 Redistributable (x86) - 14.10.25017;
Windows 32Calc (Windows 7 Calculator);
Windows Photo Viewer enabled;
17 Wallpapers;
Extras folder.
All Appx Provisioned Packages and Metro-apps removed
except default video/media extensions, MS Store and XBox components:
Microsoft.BingWeather;
Microsoft.GetHelp;
Microsoft.Getstarted;
Microsoft.Messaging;
Microsoft.Microsoft3DViewer;
Microsoft.MicrosoftOfficeHub;
Microsoft.MicrosoftSolitaireCollection;
Microsoft.MicrosoftStickyNotes;
Microsoft.MixedReality.Portal;
Microsoft.MSPaint;
Microsoft.Office.OneNote;
Microsoft.OneConnect;
Microsoft.People;
Microsoft.Print3D;
Microsoft.ScreenSketch;
Microsoft.SkypeApp;
Microsoft.Wallet;
Microsoft.Windows.Photos;
Microsoft.WindowsAlarms;
Microsoft.WindowsCalculator;
Microsoft.WindowsCamera;
microsoft.windowscommunicationsapps;
Microsoft.WindowsFeedbackHub;
Microsoft.WindowsMaps;
Microsoft.WindowsSoundRecorder;
Microsoft.YourPhone;
Microsoft.ZuneMusic;
Microsoft.ZuneVideo.
System Applications removed:
1527c705-839a-4832-9118-54d4Bd6a0c89;
c5e2524a-ea46-4f67-841f-6a9465d9d515;
E2A4F912-2574-4A75-9BB0-0D023378592B;
F46D4000-FD22-4DB4-AC8E-4E1DDDE828FE;
Microsoft.AAD.BrokerPlugin;
Microsoft.BioEnrollment;
Microsoft.ECApp;
Microsoft.LockApp;
Microsoft.MicrosoftEdge;
Microsoft.MicrosoftEdgeDevToolsClient;
Microsoft.PPIProjection;
Microsoft.Win32WebViewHost;
Microsoft.Windows.AppRep.ChxApp;
Microsoft.Windows.AssignedAccessLockApp;
Microsoft.Windows.CallingShellApp;
Microsoft.Windows.Cortana;
Microsoft.Windows.NarratorQuickStart;
Microsoft.Windows.PeopleExperienceHost;
Microsoft.Windows.SecHealthUI;
Microsoft.Windows.SecureAssessmentBrowser;
Microsoft.Windows.XGpuEjectDialog;
Windows.CBSPreview;
Services, Drivers and Integration Content for removed System apps disabled.
Capability Packages uninstalled:
Microsoft Quick Assist (App.Support.QuickAssist);
Windows Hello Face Software Device;
Windows Hello Face Software Device Legacy Resources;
Cortana and Speech Recognition for English (US);
Cortana, text-to-speech, and Narrator for English (US);
Exchange ActiveSync and Internet Mail Sync engine (OneCoreUAP.OneSync);
OpenSSH-based secure shell (SSH) client.
Optional fefatures:
Microsoft .NET Framework version 3.5 enabled;
Legacy Components enabled;
Direct Play enabled;
Printing-XPSServices-Features optional features disabled.
MicrosoftWindowsPowerShellV2Root optional features disabled;
FaxServicesClientPackage optional features disabled;
Windows Defender Application Guard disabed;
Windows-Defender-Default-Definitions disabed;
WorkFolders-Client optional features disabled;
Tweaks applied:
All Windows Defender Services, Drivers and SmartScreen Integration disabled;
Windows Defender Remnants removed;
Smartscreen filters disabled;
Cortana and Search Bar Web Connectivity disabled;
Collecting typed text by Windows and Cortana disabled;
Collecting written text (ink) by Windows and Cortana disabled;
Cortana above lockscreen disabled;
Cortana use location disabled;
System Telemetry, Logging, Data Collecting and Advertisements disabled;
Windows Tracking disabled;
System Location Sensors disabled;
Cross-Device Sharing and Shared Experiences disabled;
WiFi Sense disabled;
Text suggestions and Screen Monitoring disabled;
Microsoft Toast and Lockscreen Notifications disabled;
Limit Reservable Bandwidth disabled;
Program Compatibility Assistance Service disabled;
Remote Regisry Service disabled;
Diagnsostic Service disabled;
Windows Maps App Service disbled;
Windows Maps Auto Update disbled;
Windows Error Reporting Service disabled;
Customer Experience Improvement Program Service disabled;
Homegroup NTFS Link Tracking Service disabled;
Auto Maintenance disabled;
Microsoft Consumer experience disabled;
Modern UI Swap File disabled;
Automatic Clean-up of Downloads by Storage Sense disabled;
Wallpaper .JPEG Quality Reduction disabled;
Trailing Text for Shortcuts disabled;
Open File Prompt disabled;
Sticky Keys Prompt disabled;
Enhanced Pointer Precision disabled;
GodMode added to This PC;
Reboot to Recovery added to This PC;
Custom App Associations with Internet Explorer, Windows Photo Viewer and Windows Media Player integrated;
Meltdown protection disabled;
Spectre protection is disabled;
Subscribed Content Delivery and Live Tiles disabled;
Connected Drive Autoplay and Autorun disabled;
Automatic Download File Blocking disabled;
Modern UI Swap File disabled;
Reserved Storage disabled;
Automatic Downloading and Installing 3rd Party Apps disabled;
Automatic downloading and installing of Windows Updates disabled - WINDOWS UPGRADES ARE COMPLETELY FUNCTIONAL;
Windows Updates does not include Malware Removal Tools - WINDOWS UPGRADES ARE COMPLETELY FUNCTIONAL;
Strong Cryptography for .NET Applications enabled;
Privacy Tweaks integrated;
Performance Boost Tweaks integrated;
... and much, much more.
SetupComplete/Post-install:
Windows activation - thanks to WindowsAddict;
Registry Tweaks.
Installation:
1. Use attached Rufus USB-tool to make bootable USB (highly recommended); OR
2. Burn to DVD-R at lower speed;
3. I hope users will enjoy this release!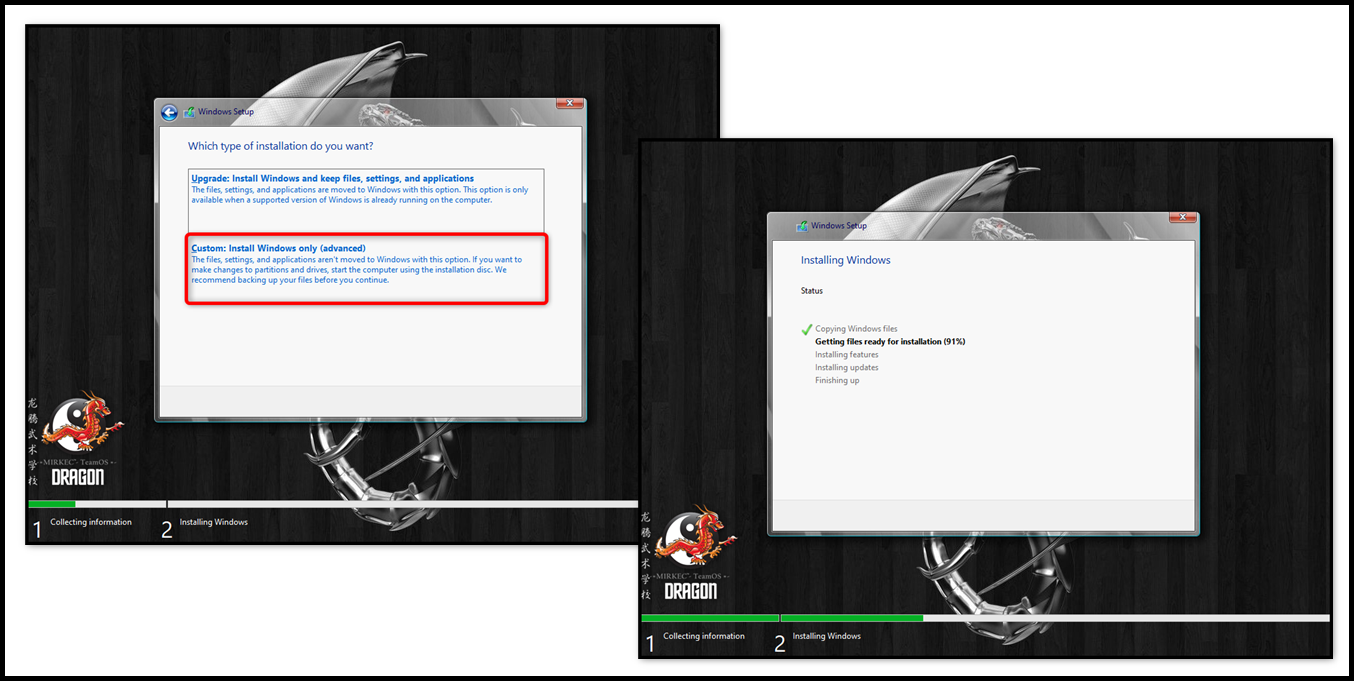 Virus free! No virus signature! 100% clean!
​
Check Sums:
File name: Dragon.10.Enterprise.EN-US.x64.iso
Size: 3967365120 bytes (3783 MiB)
Format: Bootable ISO (both BIOS Legacy and UEFI BOOT Compatibility);
CRC32: 5B0C7FAA
CRC64: E7DEBB18FF606170
SHA256: CA0ADE3CB22D3D87BF3FDDD1B7B22BE9054A90918652965C2DD2D20326BF6AE0
SHA1: BB9D8596AFD472E9A27D043A91D4C27FC5745968
BLAKE2sp: 2B55E4C746EB9100CABFA26EDC9B4585DD1383F7EF686B6669B32548D3998FBE
Kind regards,
@Mirkec
in collaboration with TeamOS
Last edited:
Created With:

qBittorrent v4.2.1

Comment:

Downloaded From https://www.teamos-hkrg.com/

Peers:

22 Seeders + 0 Leechers = 22 Peers

Loading…