Software Uploader
Uploader
Member
Downloaded

9.5 GB
Uploaded

100.6 GB
Ratio

10.64
Seedbonus

6,673
Upload Count

9

(8)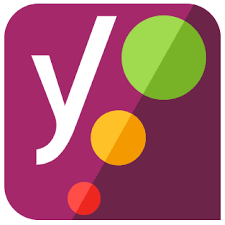 Yoast SEO is definitely one of the best WordPress SEO plugins available today – proven by the fact that it has been downloaded over 4.5 million times! The fact that it's free doesn't hurt either. Apart from improving your website's SEO in all aspects, this plugin goes that extra mile to take care of every technical optimization. Moreover it offers a wide variety of features that makes it an all-in-one SEO plugin.
Create better content: The snippet preview allows you to see how your page or post will look like in search results.
Page Analysis: This feature checks minute things such as length of the posts, a presence of a meta description and whether it contains the focused keyword etc.
Meta and link elements: With this plugin, you'd have the power to determine the pages which would be shown by Google in its search results and which won't be. While WordPress only exhibits canonical link elements on a page, Yoast SEO makes it available everywhere.
XML sitemaps: With its most advanced XML sitemaps feature, this plugin creates XML sitemaps automatically and informs Google and Bing of its existence.
Social integration: Yoast SEO comes equipped with Facebook OpenGraph implementation to link SEO and social media.
Multi-site compatibility: Unlike some other plugins, Yoast SEO is multisite compatible.
Breadcrumbs: This unique feature empowers you to develop easy navigation for both search engines and users.
Yoast SEO: News v11.7
Yoast SEO: Local v11.7
Yoast SEO: WooCommerce v11.7
Yoast SEO: Video v11.7
Yoast SEO Premium
- the latest version of the collection of premium SEO plugins for WordPress. The compilation includes: Yoast Local SEO for WooCommerce, Yoast Local SEO for WordPress, Yoast News SEO for WordPress & Google, Yoast SEO Premium, Yoast Video SEO for WordPress, Yoast WooCommerce SEO plugin.
11.7.0
Yoast SEO 11.7 is out today. Of course, we did the regular round of bug fixing, but the focus of this release is two-fold: a new, much easier to use tabbed interface for the meta box and an updated HowTo structured data content block for WordPress.
Enhancements:
Improves the feedback message for internal linking suggestions when a text contains prominent words, but no linking suggestions were found.
Improves the modal that is shown during the site-wide internal linking analysis.
Adds a description to the site-wide internal linking analysis button on the Tools page.
Bugfixes:
Fixes a bug where no help buttons would be shown in the social preview tabs in the metabox.
Fixes a bug where the site-wide internal linking analysis would not stop when the Stop analyzing was clicked.
Fixes a bug where CSV imports would always fail on multisite environments.



1. Upload the `wordpress-seo` folder to the `/wp-content/plugins/` directory
2. Activate the Yoast SEO plugin through the 'Plugins' menu in WordPress
3. Go to "after activation" below.

Plugin Requirements
Our hosting requirements are similar to the core WordPress program:
PHP version 5.4 or greater (we recommend 7.3 or greater)
MySQL version 5.6 or greater OR MariaDB version 10.0 or greater
PHP memory of 256M or greater
Note 1
: Yoast SEO may work on legacy environments that do not meet the above requirements.
Note 2
: If you do need to increase your PHP memory this guide can get you started.
Requirements for Premium Plugins
In addition to the general requirements above, we recommend running current versions of everything on your site from applications to plugins. Our support team will not support anything but the latest and the prior to last version of WordPress core and our plugins. Learn why here.
To receive update notifications for premium plugins, your host must support:
cURL 7.34.0 or greater (released December 2013)
OpenSSL 1.0.1 or greater (released March 2012)
TLS 1.2 or greater (released August 2008)
Do not use SSL v3

Link​

You must be registered for see links

/detection
SHA-256
707a4b603a28225fa92b4b1b43a73077d1e77ba3abebccc497f43c984944c7f7
File name
wordpress-seo-premium-v11.7.rar
File size
5.4 MB
Analysis date
2019-07-30 07:21:30 UTC

Update Available Click Here
You must be registered for see links
​
Last edited: