Keep Downloading & Enjoy Your Stay at TEAM OS!!
VIP
Downloaded

16 GB
Uploaded

41.6 GB
Ratio

2.61
Seedbonus

1,900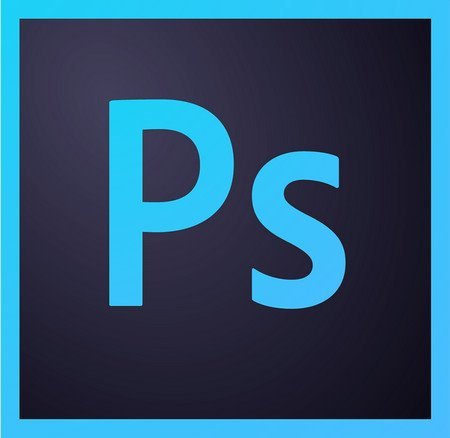 Version of the program: 2018 19.1.3
Official site:
You must be registered for see links
Language: Russian, English
Treatment: not required (the installer is already treated)
System requirements:
Microsoft Windows 7 with Service Pack 1, Windows 8.1 or Windows 10 (x64)

Processor Intel® Pentium® 4 or AMD Athlon® 64 (2 GHz or faster)

2 GB of RAM (8 GB recommended)

2 GB of free hard disk space for installing the 32-bit version; 2.1 GB of free hard disk space for installing the 64-bit version; During installation, additional free space is required (not installed on removable storage devices based on flash memory)

Monitor with a resolution of 1024x768 (1280x800 recommended), support for 16-bit color, and 512 MB of video memory (1 GB recommended) *

System with OpenGL 2.0 support
Description: Adobe Photoshop is a complete solution for the professional processing of digital images, which contains the latest tools for working with images and new opportunities for implementing creative ideas that can significantly improve performance. Edit images with exceptional accuracy, use new intuitive tools and workflows to create 3D graphics, 2D projects, and movies
Advantages of Adobe Photoshop CC:
Smart object enhancements
Save links to external files, automatically packing them in one directory. It is also possible to convert existing built-in smart objects to related smart objects.


Improved composition of layers
Save time on working with layers, because now you can change the visibility, position or display of one layer, and then extend the changes made to all other layers in the composition. In addition, you can view the attributes of each layer composition and switch between layer compositions in a smart object.


Blur filters in motion
Use the blur effect of the outline to add blur along any path, as well as a blur effect when rotating to create a circular or elliptical blur. The Mercury Playback Engine allows you to use all blur filters even faster.


Focus
Area Mask Allow Photoshop to start creating the mask yourself by automatically selecting the focus areas on the image. This function is great for working with portraits and other images with low depth of field, and the Mercury Graphics Engine ensures fast processing of such images.


Improved content-based editing technology
New technology implemented in the "Content-filled fill" tool, "Content-driven filling" and "Content-aware patch", neatly blends areas with gradient fill (for example, the sky), so you can achieve the most organic and realistic results.


More efficient "quick" guides
Forget about having to align several shapes or objects that are at a precise distance from each other on the stage. Now the distance between objects can be viewed in pixels for more accurate placement of content.


Desktop Fonts from the Typekit Library
Select the necessary fonts in the Typekit library, synchronize them with your desktop computer and immediately start working with them from the font menu in Photoshop. Photoshop can even automatically replace missing fonts in documents.


Searching for fonts
Search for fonts by name and instantly browse the fonts.


Advanced 3D printing
Now you can see exactly where and how Photoshop fixed 3D grids, which makes it easier to adjust the project in third-party 3D modeling applications. Get more accurate visualization of your models before printing them by accurately displaying the preview (WYSIWYG). Use the support of more 3D printers and print service providers.


Improvements in Adobe Generator technology
Simplify the process of assigning names to Generator working materials and flexibly organize output by specifying the default values applied to the entire document, as well as the ability to specify subfolders for exported materials. Generator also offers developers a new API, allowing them to create even more efficient external modules.


Improvements in Adobe Camera Raw 8
Thanks to the improvements in this module, the accuracy of image recovery, eliminating perspective distortions and creating vignettes is enhanced. In addition, you can access interactive histograms, preview material before and after making changes, as well as many other functions.


Improved support for working with the pen in Windows 8.1
Get the ability to comfortably and quickly work with the pen on Windows 8.1 devices and enjoy smoother brush strokes thanks to more frequent sampling.


Enhanced support for the Mercury Graphics Engine
Perform up-sampling of images up to 15 times faster (depending on the file size and configuration of the video card), because the Mercury Graphics Engine now provides improved OpenCL performance. The mechanism is used to process new blur filters in motion, as well as for the function of creating a mask of focus areas.


Experimental Features
New customization features allow you to evaluate new Photoshop features and help them to develop them before they are officially implemented in the product.


Intelligent boost sampling is now even faster.
Increase the low-resolution image for use in printed materials or an average-quality image to the size of a billboard or billboard. The zoom function allows you to keep the level of detail and sharpness of the image and to avoid the appearance of noise, and now thanks to the increased performance of OpenCL through the use of the Mercury Graphics Engine, the results can be viewed instantly.


Improved workflows
Improved application features allow you to increase speed and ease of use. Now you have access to the extended color palette and a list of recently used brushes, the functions for synchronizing the settings of the working environment and keyboard shortcuts, as well as the ability to customize the menu using the "Synchronize settings" function, etc.


And much more
Also contains support for very large PNG files; 3D color encoding tables; new video formats, including Sony RAW and Canon RAW, and much more.
New and improved features:
Improved control of brushes. Change the location of the brushes and store them in a convenient manner. Using the drag-and-drop function, you can change the order of the elements, create folders (including nested ones), change the preview scale of brush strokes, switch between viewing modes, and save pre-created sets of brushes with the specified opacity, intensity, overlay, and color properties.

Increase productivity when working with brushes. Do not waste extra time due to delays when working with brushes. Now you will notice a significant improvement in performance, especially when working with large documents and large brushes.

Access to photos of Lightroom. Download photos from cloud services Lightroom Cloud directly in Photoshop using the search function or from the home screen. Closer integration between all desktop and mobile applications Creative Cloud for photo processing allows you to synchronize all photos and access them from any device.

Smoothing strokes of the brush. The new anti-aliasing algorithm gives images a more professional look. Change the degree of smoothing to get clearer lines, even while working with the mouse. This function is available in the Tool Options panel next to the intensity and opacity settings.

Variable fonts. Thanks to new font technologies from Adobe, Apple, Google and Microsoft, you can create variations of each supported font with different thickness, height, slope and other properties.

The "Quick Access" menu. Send consolidated copies of the work or links to them by email, text messages, social networks, etc. This function uses send mechanisms operating in the OS, including already authenticated services.

Tool "Perot of curvature". Faster, more intuitive and precise contouring. Move the segments directly, without changing the Bezier manipulators, just as with the Curvature tool in Illustrator. To switch between types of points, double-click is sufficient.

Improved contours. Improved design of the outlines. Choose the color and thickness of the lines to make them more visible.

Copy and paste layers. Copy and paste the layers in groups, keeping their order and location. Now you do not need to change the order of layers by dragging. Copy the layers to the clipboard and paste them into the desired place on the panel, in documents or between Photoshop documents.

Improved tips. Learn more about Photoshop tools without leaving the application. Thanks to the improved prompts that appear when you hover over the mouse, you can see the description of the tools.

Work with 360-degree panoramas. Edit and export 360-degree panoramas. Photoshop stores important metadata for working with third-party viewers. You can move around the image, approach and move away from it in a spherical workspace for a realistic preview.

Improvements to the Properties panel. Get more detailed information about the resources in Adobe Stock, including the name and status of the license. Browse images and find similar on the site Adobe Stock. Edit the properties of the fonts at the same time for several selected layers, change the leading, and so on.

Support for Microsoft Dial. Built-in support for Microsoft Dial allows you to quickly access important controls without the mouse. Manage brush settings, including size, stiffness, opacity, intensity and smoothing.

Insert text without formatting. Now you can insert text without applying styles. You no longer need to waste time re-formatting the text after pasting.

HEIF support. Photoshop now supports High Efficiency Image File (HEIF) format, introduced by Apple in macOS 10.13 and iOS 11.0. Thanks to the depth information provided by the iPhone 7 Plus smartphones and newer device models, you can create a depth-of-field effect with the Lens Blur filter.

Improved feature "Selection and Mask". Improved algorithm and higher performance make it possible to obtain more accurate and realistic results, especially in cases where the background color is close to the color of the image.

Other improvements in the user interface and user-friendly features include faster operation of the Quick Mask function and more convenient viewing mode setting.

Overall performance improvements. Thanks to the improvements in the basic architecture, Photoshop has become faster and more flexible, so you can do your daily work in less time. Get up to speed even faster with faster downloads.

And much more. In addition: improved performance and stability, accelerated saving of large files, improved face recognition for the function "Face-sensitive plastic", improved functions "Crop based on content" and "Fill with content".
Features of the assembly:
Only x64.

Languages - Russian / English, switch in settings.

Most of the garbage has been cleaned

Included are complete packages of Nik Collection and Imagenomic

Disable plug-ins Selective Tool (old, new left) and Dicom. Those who need them can go into the plugin folders and remove the tilde (~) in the folder name.
Checksums:
MD5: 01F49B8E5051EA28E03DA4941C7DC7B4
What's new:
Camera Raw updated to version 10.3
Adobe_Photoshop_CC 2018_19.1.3_RePack_by_JFK2005 links:
===========================================
Uptobox:
You must be registered for see links
You must be registered for see links
Last edited by a moderator:
Created With:

uTorrent/2210

Comment:

No Comment For This Torrent

Peers:

3 Seeders + 0 Leechers = 3 Peers

Info Hash:

c35ebff644d13f2dd1b6edcc3a254e958080f832

Loading…