Administrator
Windows Modifier
Downloaded

56.1 GB
Uploaded

15.3 TB
Ratio

278.2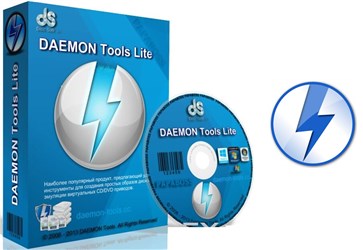 Review
DAEMON Tools Lite offers easy tools for making simple disc image files and emulating virtual CD, DVD, and Blu-ray drives. It is an advanced application for Microsoft Windows which provides one of the best optical media emulations in the industry. DAEMON Tools enables a user to convert physical CD/DVD/Blu-ray discs into "virtual discs" so-called "images."With this virtual disc emulation tool user can create up to 4 virtual CD/DVD/BD drives, mount and unmount images, and generate image files from device contents, while offering support for RMPS, SafeDisc, SecuROM and LaserLock.
A user can use its CD/DVD/BD images as if they were already burned to CD/DVD/Blu-Ray. The DAEMON Tools Lite can mount a plethora of both famous and less popular image formats such as MDX, MDS, MDF, ISO, IMG, CCD, ISZ, CDI, B5T, B6T, BWT, NRG, VHD, TC, ISCSI, VMDK, VDI, and even ZIP archives. The app also includes the ability to create disc image files from your optical media with formats such as ISO, MDX, MDS, and APE. Virtual drives will appear in user OS just like real ones. Select a virtual drive then choose a disc image to want to mount. Find the created virtual drive with mounted disc image in My Computer and start working.
DAEMON Tools enables a user to set a unique password and only the ones who know it will be able to mount that image and get all contained data. If a user wants images to take less hard drive space, enable "Compress image data" option before start disc imaging process. A user could also use images created with other programs. DAEMON Tools products work with a variety of image types.
The popularity gained by this app over the years is so impressive that it should be enough to make it one of the top favorites picks even if it was not a very good app, which, truth be told, is not at all the case as, despite all its potential drawbacks, the app works flawlessly.
Functionality:
Mount *.mdx, *.mds/*.mdf, *.iso, *.b5t, *.b6t, *.bwt, *.ccd, *.cdi, *.bin/*.cue, *.ape/*.cue, *.flac/*.cue, *.nrg, *.isz disc images to a virtual drive;
Create .iso, *.mds/*.mdf and *.mdx images of CD, DVD, Blu-ray discs;
Compress your images;
Protect images with password;
Manage your Image Collection.
Media devices virtualization:
Create up to 4 virtual images (DT and SCSI in all) to mount several images simultaneously;
Customize virtual drives: change a drive letter, DVD region, etc.
Simple user interface with essential system integration:
Get quick access to all functionalities via program icon in the System Tray;
Use File Associations to mount images right from Windows Explorer;
Use powerful Command Line Interface for automation purposes;
Perform necessary actions via handy DAEMON Tools Gadget on Windows Desktop.
MountSpace – virtual disc usage statistic on-line service:
Keep track of the disc image usage statistic;
Find out Top 100 most popular images;
Search other discs similar to yours;
Search for disc images that you are missing;
Browsing for most relevant gameplay videos and much more.
What is new in version 10.10 (Released on January 23, 2019):
Mount and add BIN, DAA and WIM files to Images;
Mount FLAC, WAV, and APE tracks;
Choose the folders to share with Ultra;
Minor bugs fixed.
System requirements:
OS: Microsoft Windows all versions (both 32 & 64-bit);
Internet connection during install
Install notes:
1. Kindly read "Readme.txt" file given in download zip file;
2. Enjoy!
Screenshots: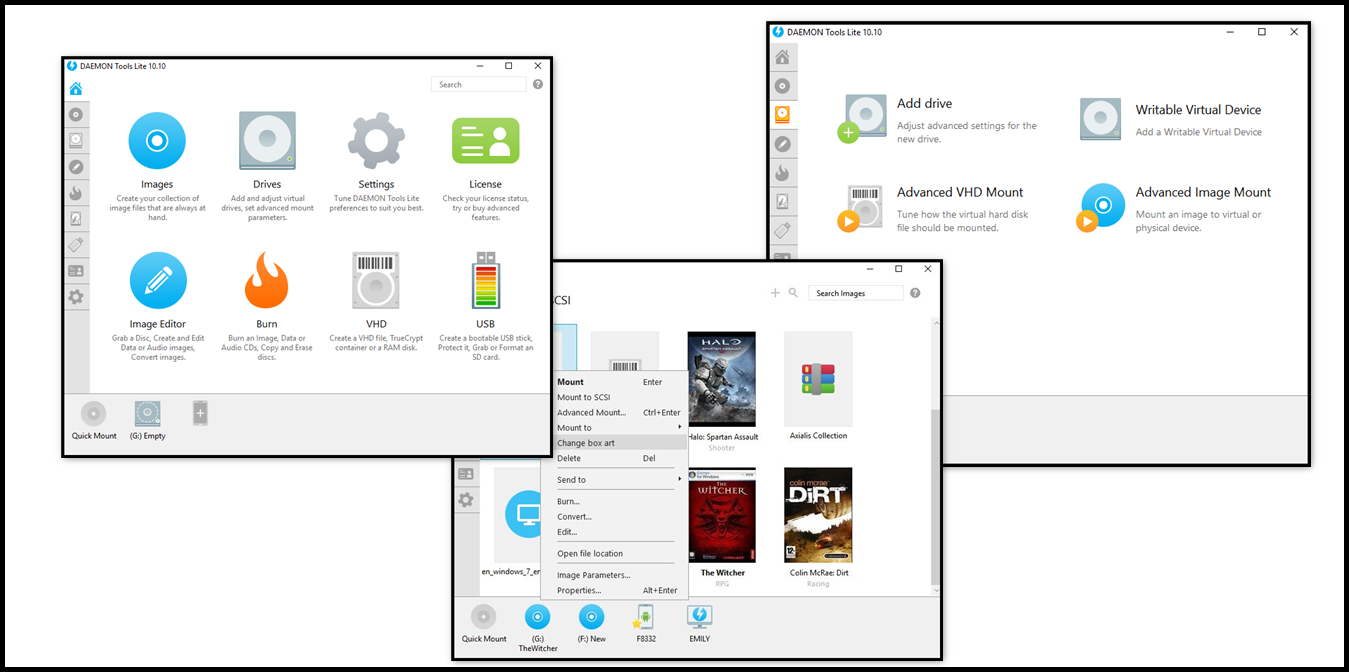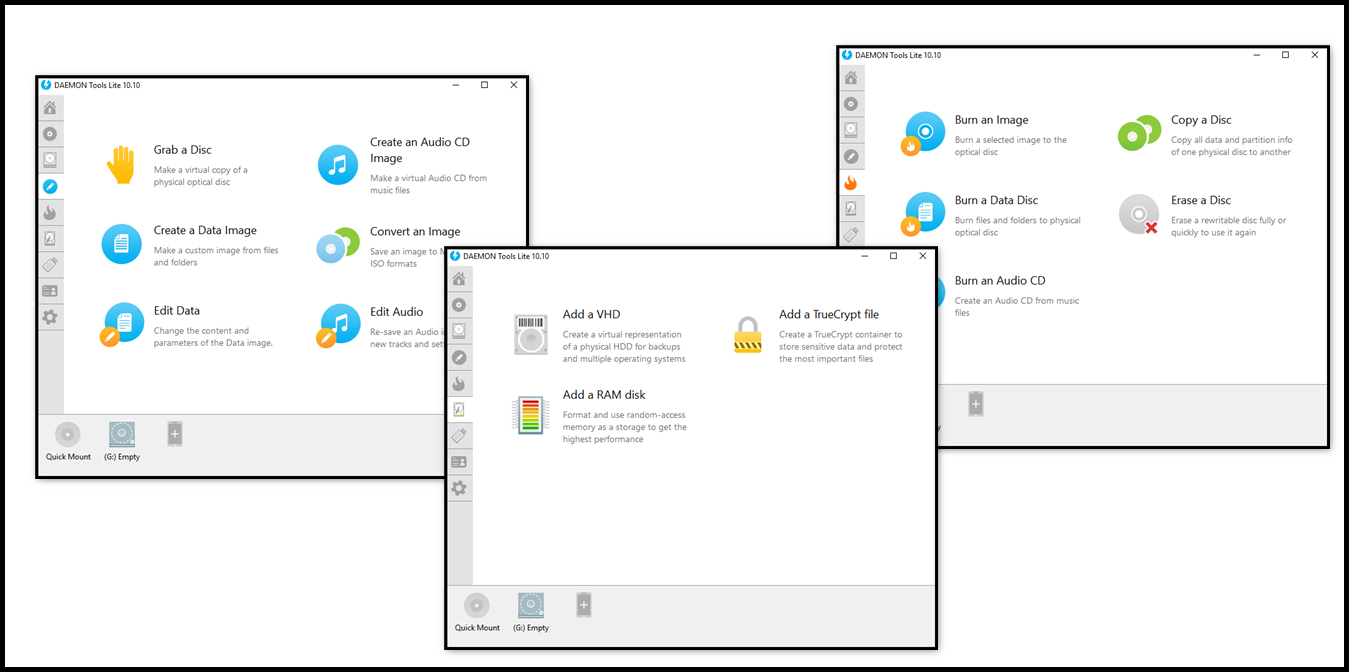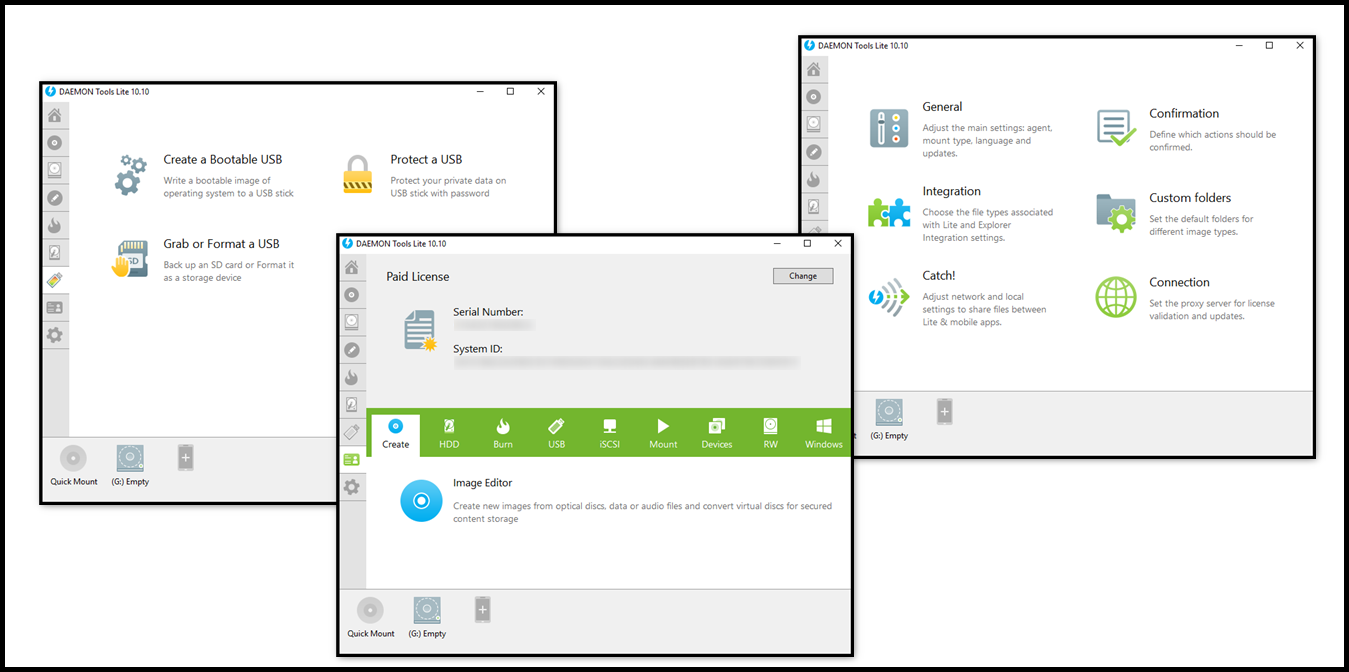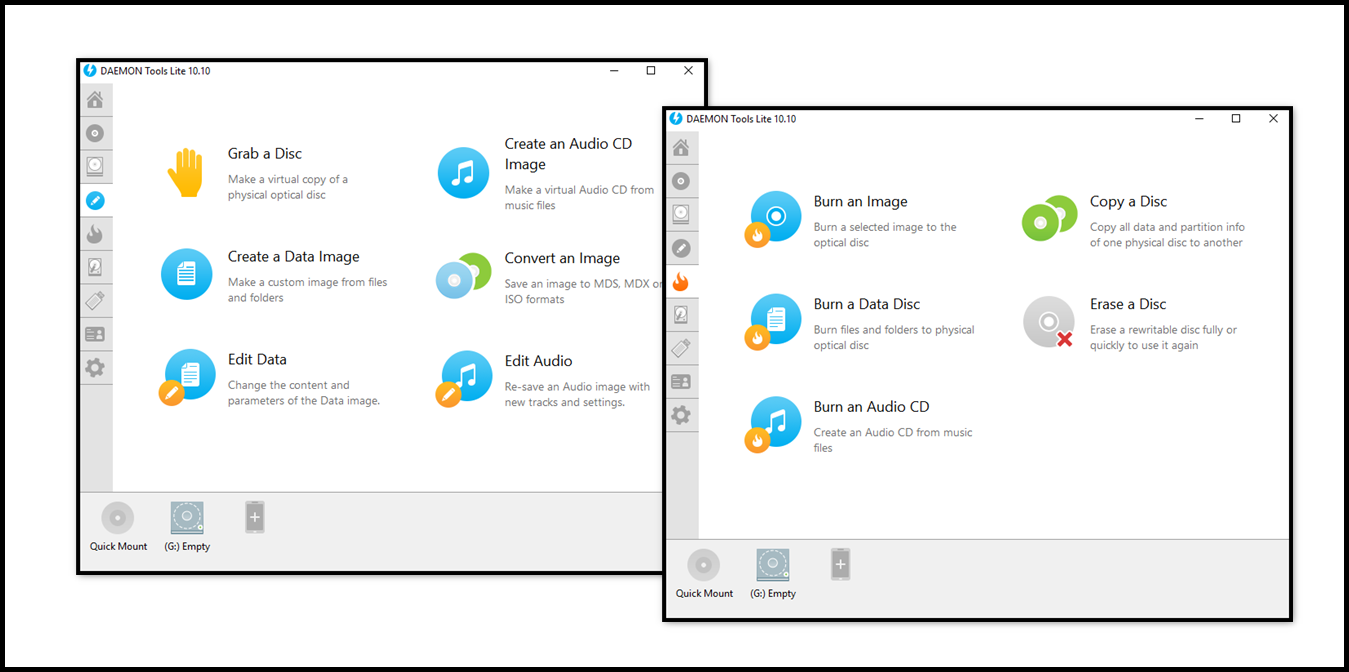 Virus free! 100% clean!
All credits go to igorca and Team URET who shared the patch with us!​
Official installer: DTLite10100-0798_split.exe
You must be registered for see links
2/68
MD5: 63866A8573F6CBFDB76FBA8EA4316CCB
SHA1: 7DBFC15809E561E5855FC74FC8A2EE8E53C39B2D
SHA256: CF202F8AAAA37BB65C96F6E9D2AABB3A176AA4AC3C6D65F424AB9264678F5187
Patch (32-bit): daemon.tools.lite.v.10.10.0.798.x32-patch.exe
You must be registered for see links
36/66
MD5: 472E0F66D867CCD435818B83CC390408
SHA1: 4395239BE40ECA81C72BFAA704F09C3135449ABD
SHA256: 2515579178BA6D8601DC2DDC7B5A31754B8A23ADEA54B182F351680B1B135B48
Patch (32-bit): daemon.tools.lite.v.10.10.0.798.x64-patch.exe
You must be registered for see links
37/65
MD5: D408303E2AB4798242DF559D137CDA0D
SHA1: 83F21BC434A0A49139F817993500CD5B6C420D40
SHA256: 5515DF2C94F7A40DC646E3D28A7F737D8083C4A566920E02C170FA3C9E7615C2
BAT file: 1.bat
You must be registered for see links
0/55
MD5: A727BE2A8DE6EFEE685E8967DFE3A968
SHA1: 437F30F60D5F1CBCDD6E632C878A2903C3252C8B
SHA256: B1F7EA9E31E554C2086D03B79759D613C515ADF6769E050FE61AB22FAA6169F4
Kind regards,
@Mirkec
in collaboration with TeamOS
Download links (Size: 29.86 MB):
You must be registered for see links
You must be registered for see links
You must be registered for see links
You must be registered for see links
Last edited: