Downloaded

238.8 GB
Uploaded

489.7 GB
Ratio

2.05
Seedbonus

66
Upload Count

7

(7)
​
​
​
​
MAXON Cinema 4D Studio S24.035​
Easy to learn and extremely powerful: Cinema 4D is the perfect package for all 3D artists who want to achieve breathtaking results fast and hassle-free. Beginners and seasoned professionals alike can take advantage of Cinema 4D's wide range of tools and features to quickly achieve stunning results. Cinema 4D's legendary reliability also makes it the perfect application for demanding, fast-paced 3D production, and a range of attractively priced software packages is available to fit any artist's needs.
EASE OF USE
Getting started in the world of 3D is a blast when you can quickly create great-looking results! Cinema 4D's intuitive and easy-to-understand operation and logically arranged interface makes it easy for beginners to jump right in and take control. And it never ceases to amaze professional users just how easy Cinema 4D is to use. Countless tutorials and a global, highly-skilled community play an important role in bringing beginners to a professional level of use.
INTUITIVE INTERFACE
Cinema 4D is a pillar in our users' everyday workflow. This is why we make sure from the start that new functions work intuitively and are exactly where users will expect to find them. The Cinema 4D layout can also be easily customized to precisely fit a user's needs and saved for later use.
STABILITY
Cinema 4D's stability is renowned throughout the 3D community and beyond. All new features and functions are thoroughly put through their paces by our QA and beta testers before being released. Our free service packs, which are released on a regular basis, further optimize Cinema 4D and let us rapidly respond to changes in operating systems and drivers!
POWERFUL HELP SYSTEM
Any questions about a specific function can be quickly answered by right-clicking on it and jumping straight to the integrated software documentation.
PROCEDURAL WORKFLOWS
Stay flexible from beginning to end! Staying flexible for last-minute changes is important no matter which project you're working on. Cinema 4D offers numerous options for working non-destructively: parametric modeling, procedural shaders, textures and more. And the Cinema 4D Take System lets you save and manage multiple versions of a scene in a single file!
S24 Feature Highlights
Placement Tools: Cinema 4D S24 sets the stage for creativity with intuitive and powerful tools for placing objects within a scene. Creating an environment, adding props and creative exploration is as simple as dragging and dropping objects onto one another, painting objects onto a surface, or allowing objects to fall into place with the help of dynamics.
New Asset Browser: Makes it easy to find and use models, materials, and other assets in your 3D scenes. Browse and search online or local asset databases, including a vast library of assets available to C4D subscribers. Assets are organized with rich metadata and keywords and are downloaded and cached locally on demand.
Animation Workflow Enhancements: Cinema 4D S24 adds more powerful animation workflow enhancements and builds upon the success of character animation features introduced in R23. Everyone who creates keyframes will enjoy improved curve evaluation and other workflow enhancements, while Character Animators will enjoy even more powerful retargeting and pose workflows.
Scene Manager/Scene Nodes: Experience first-hand how things are taking shape as work continues on Cinema 4D's new core. Cinema 4D S24 introduces the Scene Manager, the spiritual successor to Cinema 4D's Classic Object Manager. Use powerful node-based assets to construct procedural geometry or entire scenes in this new hierarchy-based view or view the same objects in a continually evolving Scene Nodes editor.
Images :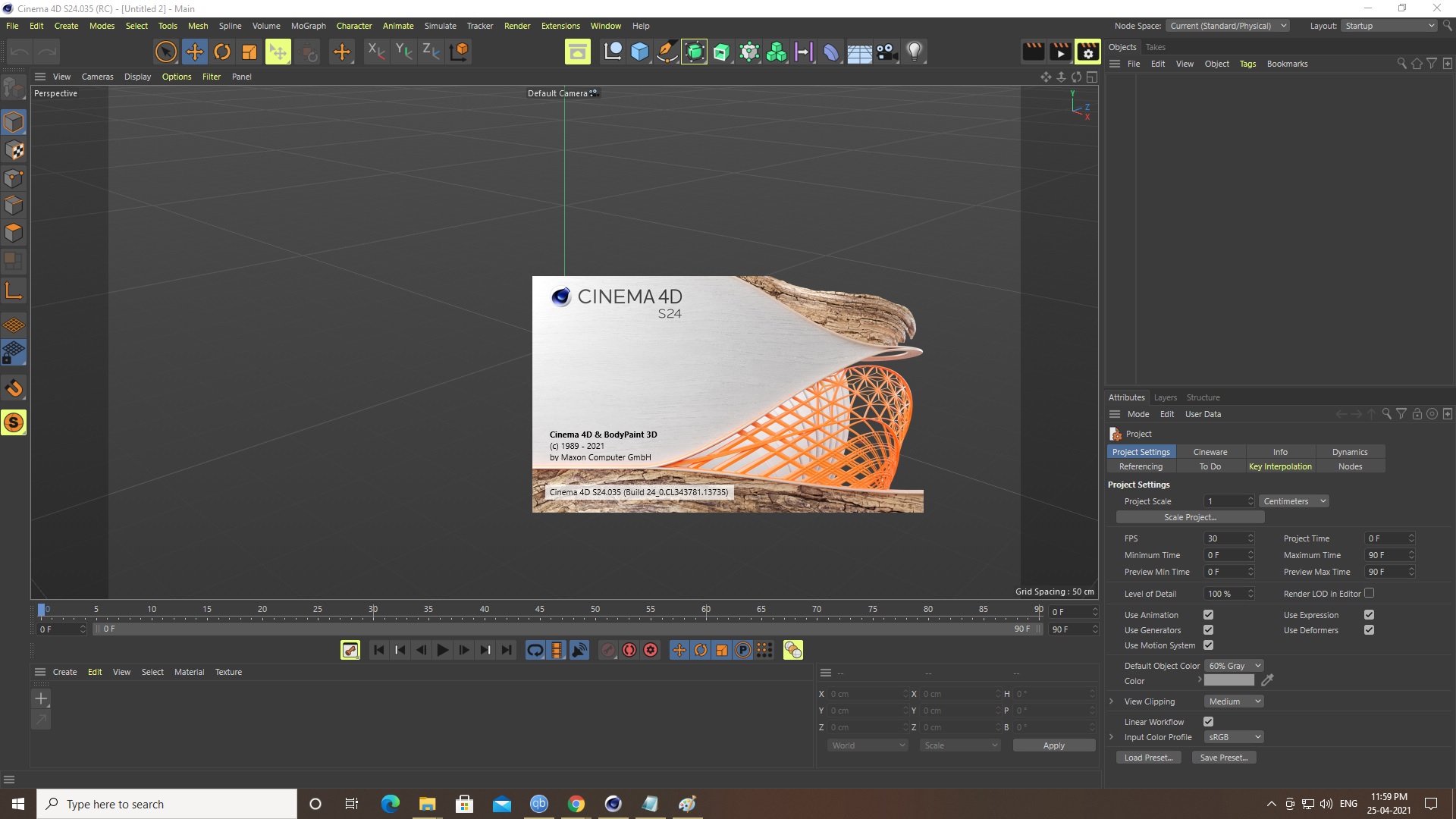 Note: Tested in my pc working good and no issues so far so do let me know if any issues occur and follow the instruction carefully and install it
Last edited:
Created With:

uTorrent/2210

Comment:

Downloaded From https://www.teamos-hkrg.com/

Peers:

12 Seeders + 0 Leechers = 12 Peers

Info Hash:

bcdf19612b3604d1ed88200be50bc69f8aa67bc5

Loading…