Administrator
Windows Modifier
Downloaded

56.2 GB
Uploaded

15.9 TB
Ratio

289.73
Seedbonus

325,190
Upload Count

79

(78)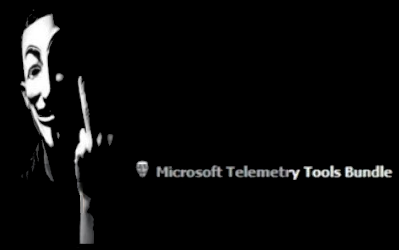 Review
Microsoft Telemetry Tools Bundle is a comprehensive toolkit of privacy tools. It contains the latest releases of the most popular privacy tools.
Bundle contains:
Windows privacy and telemetry apps:
Blackbird v1.0.79.3 (both 32 & 64-bit);
O&O ShutUp10 v1.8.1413.250 with Custom Settings;
WPD v1.3.1577;
WindowsSpyBlocker v4.33.1;
W10Privacy v3.5.0.0;
Privatezilla v0.30.2;
SharpApp v0.46.1;
Spybot Anti-Beacon v3.0.3.0.
Windows update apps:
Sledgehammer v2.7.2
WuMgr v1.1b;
StopWinUpdates v2.7;
StopUpdates10 v3.5.0.115;
Windows Update MiniTool v20.12.2016;
WAU (Windows Automatic Updates) Manager v2.5.1.0;
Wu10Man v4.2.0;
Windows Update Toggle v10.1;
Patchfluent v0.12.2.
Extras:
What is new:
The bundle is updated with the latest releases.
System requirements:
OS: Microsoft Windows® 10 (both 32 & 64-bit).
Install notes:
1. Run the executable file;
2. Enjoy!
Silent command line options:
Silent Install: /SILENT
Silent Install: (No Visible Windows): /VERYSILENT
Portable Unpacking: /p or /portable
Portable Silent: /Silent or /VERYSILENT /P or /Portable
NOTE:
To define another installation/extraction path, user need to use command /DIR (For instance: /verysilent /DIR="C:\User\TeamOS\Documents\MS Telemetry Tools Bundle")
Screenshots: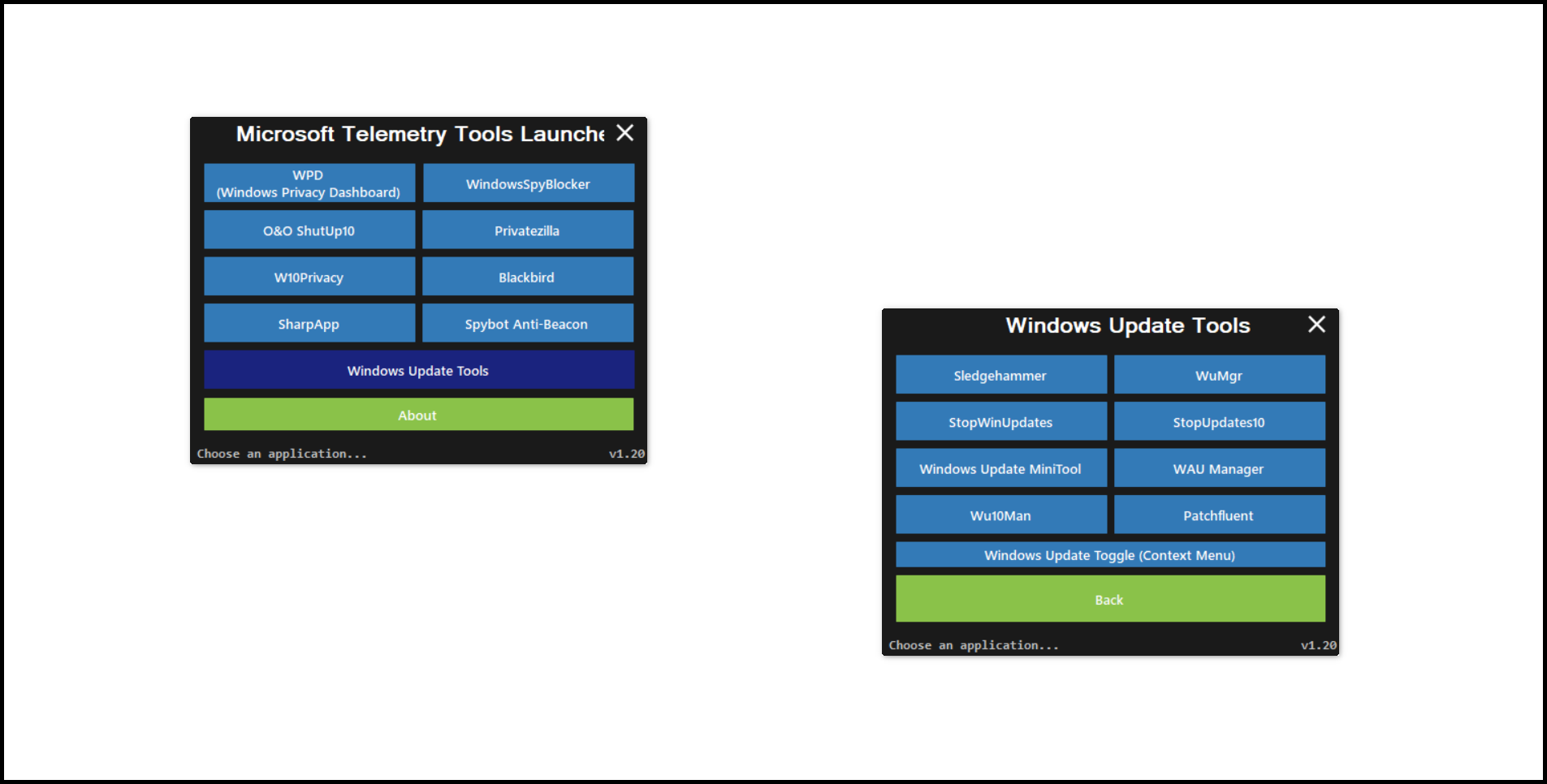 Virus free! 100% clean!
All credits go to UpGrade, who made and share the toolkit with us!
​
File: Microsoft_Telemetry_Tools_Bundle_v2.25exe
You must be registered for see links
03/68
MD5: 4E89C0F13BB658FA74E1DFA3D1EA5725
SHA1: DE5C0783E87EF09DE150CCE404D2CC9C5C732898
SHA256: AA943BE4A2FCA1A8F1F6C01CCF67B98E43FCD37E56B210BC92CB849CEBB0360B
Kind regards,
@Mirkec
in collaboration with TeamOS
Download links - version 2.26 (Size: 22.77 MB):
You must be registered for see links
You must be registered for see links
You must be registered for see links