Software Uploader
Uploader
Downloaded

5.7 GB
Uploaded

27.1 GB
Ratio

4.77

Sandboxie is a utility for monitoring and protecting user computer in working condition from the operation of various programs. It is achieved by creating a "temporary storage" in the system, like a cache. Sandboxie's isolation technology separates programs from user underlying operating systems preventing unwanted changes from happening to personal data, programs, and applications that rest safely on the hard drive.
The application secures favorite web browsers and blocks malicious software, viruses, ransomware, and zero-day threats by isolating such attacks in the temporary storage of Sandboxie; leaving user system protected and without changes of the permanent parameters. It prevents internet websites and programs from modifying personal data (i.e. My Documents), files and folders on a user system. Thanks to this, it is easy enough to make a "rollback". Within Sandboxie, a user can safely test and try new applications and prevent unauthorized changes to an underlying system that may occur.
It will make it possible to delete traces of the last application session. Thus Sandboxie acts as a kind of filter, in which all changes introduced into the system by various programs are delayed. Thanks to this approach, it is possible to remove installed spyware modules and promo utilities that penetrate the computer, for example, through a browser.
In the same way, the program is configured to be used with any browser and the **** client is also supported, so a user never has to worry about suspicious attachments or spear-phishing attacks. The utility monitors the work of the **** program, sending it to its "trap" attached to the letters viruses and Trojans. The target audience of the Sandboxie program is broad enough, from people testing software to ordinary users using the Internet, or only not wanting to harm their computer with an unknown application.
File registry and access writes;
Merge some undesired changes;
Prevent wear-and-tear in Windows;
Run your Web browser under sandbox;
Extremely customizable, and much more.;
Analyze the registry and file effects;
Anonymous, and browsing that is secure;
Set the operating system clock in the sandbox;
Store sandbox in memory (RAM);
Supports anonymize the IP address;
Wipe the contents easily & securely;
Drag-and-drop between windows;
Encrypt the contents of the sandbox;
Enhanced Privacy and e-**** that is secure.
This build brings a much more feature complete SandMan (Sandboxie Manager) it is now capable of installing/uninstalling and controlling the driver/service from the Sandbox->Maintenance menu these options are available.
If a Sandboxie-Plus.ini is created in its root directory it will operate in a fully portable mode.
Please note that if you want to use the existing Sandboxie installation it must be updated to version 5.41
[0.2 / 5.41] - 2020-06-08
Added
IniWatcher, no more clicking reload, the ini is now reloaded automatically every time it changes
Added Mainanance menu to the Sandbox menu, allowing to install/uninstall and start/stop sandboxie driver, service
SandMan.exe now is packed with Sbie files and when no sbie is installed acts as a portable instalation
Added option to clean up logs
Changed
sbie driver now first checks the home path for the sbie ini before checking SystemRoot
Fixed
Fixed a resource leak when running sandboxed
Fixed issue boxed services not starting when the path contained a space
NtQueryInformationProcess now returns the proper sandboxed path for sandboxed processes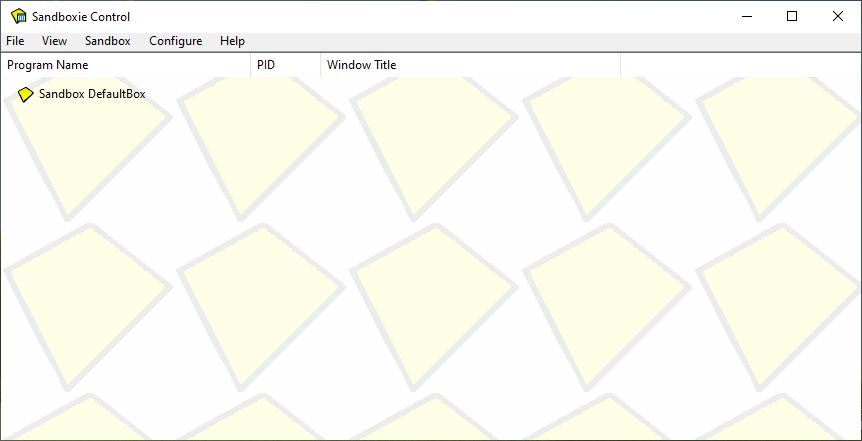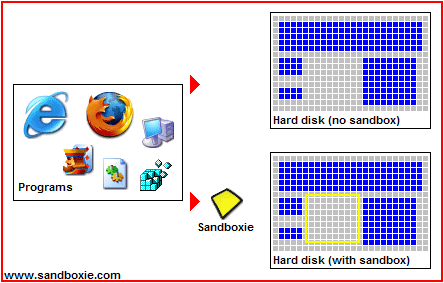 Download & Install, Extract With

You must be registered for see links

download form

You must be registered for see links

Run the Application
Use Key From "Keygen" To Register
Enjoy!


| | |
| --- | --- |
| Supported OS | Microsoft Windows 10, 8.1, 8, 7, Vista, XP SP3 |
| RAM | 256 MB or above |
| Processor | Windows fully compatible PC with Intel Pentium 4 / AMD Athlon 64 processor |
| Free disk space | 06 MB |
| Screen Resolution | Optimally standard screen resolution no less than 800 x 600 pixels |

You must be registered for see links
sandboxieinstall64-v5.41.0.exe
You must be registered for see links
sandboxieinstall32-v5.41.0.exe
The SbieDrv.sys driver must be signed, and since the appropriate certificates are prohibitively expensive, I had to use a leaked code signing certificate I found laying around the Internets.
This means some anti malware applications flag it as potentially dangerous:
You must be registered for see links

You must be registered for see links
You must be registered for see links
​