Young Guns===)>™
Verified Member
Member
Downloaded

55.1 GB
Uploaded

1.5 TB
Ratio

27.98
Seedbonus

3,253
Upload Count

27

(27)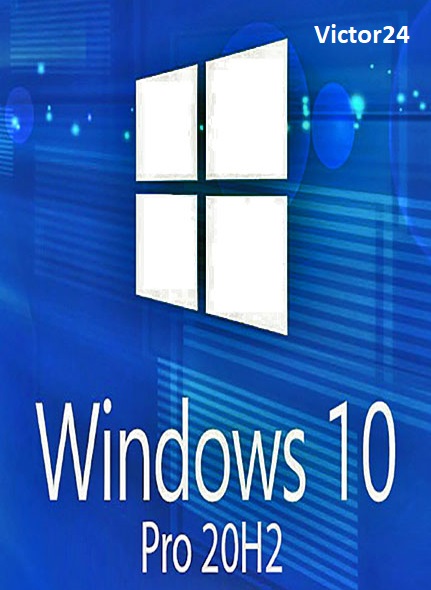 Assembly version:
19042.608
Interface language:
English
Author:
Victor24
Treatment:
included
Type of medicine:
Using the first version script for activation by
@s1ave77
System requirements:
64-bit (x64) processor with a clock speed of 1 gigahertz (GHz) or higher;
2 GB (64-bit) random access memory (RAM);
32 GB (64-bit) hard disk space;
DirectX 9 graphics device with WDDM driver 1.0 or higher.
Description:
This build was a feature update which Microsoft® released last October 22, 2020 but activated
Also known as Semi-Annual Channel (SAC) update.
A Feature Update (FU) typically includes new features, visual improvements, and performance enhancements. changes and improve the overall user experience of the operating system.
More information:
This entirely change the user's preferred tweaks on existing OS ones update was implemented. ( caution has been issued to that effect )
I only advise to install this build if you are up to clean install. Using this build to update existing OS isn't recommended.
This update also includes what cumulative update does.
You must be registered for see links

You must be registered for see links

You must be registered for see links

Download link:

You must be registered for see links


Checksum:

Name: Windows_10_Pro_19042.608_20H2_X64_EN-US.ISO

Size: 4302831616 bytes (4103 MiB)

CRC32: FCC63DED

CRC64: 11248E8B265FB390

SHA256: 0A07EBC3A9D74F32AB516736DAB7771B5FFDA35AE1682FD54DC7DDCBA3D54105

SHA1: 9F68459C0D32043C4E9469D3F0B7CA7D16657387

BLAKE2sp: 1AE711527C8EED1BD0BB34F8FD4494BEED461FC7299898FE109D7E175AA03EC9
Last edited: