Software Uploader
Uploader
Member
Downloaded

9.5 GB
Uploaded

100.6 GB
Ratio

10.64
Seedbonus

6,596
Upload Count

9

(8)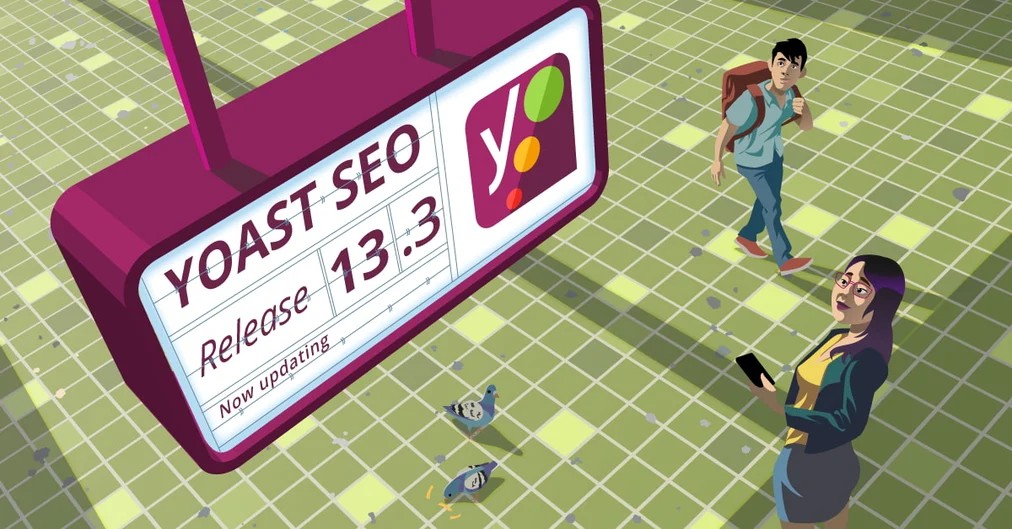 Yoast SEO is definitely one of the best WordPress SEO plugins available today – proven by the fact that it has been downloaded over 4.5 million times! The fact that it's free doesn't hurt either. Apart from improving your website's SEO in all aspects, this plugin goes that extra mile to take care of every technical optimization. Moreover it offers a wide variety of features that makes it an all-in-one SEO plugin.
Create better content: The snippet preview allows you to see how your page or post will look like in search results.
Page Analysis: This feature checks minute things such as length of the posts, a presence of a meta description and whether it contains the focused keyword etc.
Meta and link elements: With this plugin, you'd have the power to determine the pages which would be shown by Google in its search results and which won't be. While WordPress only exhibits canonical link elements on a page, Yoast SEO makes it available everywhere.
XML sitemaps: With its most advanced XML sitemaps feature, this plugin creates XML sitemaps automatically and informs Google and Bing of its existence.
Social integration: Yoast SEO comes equipped with Facebook OpenGraph implementation to link SEO and social media.
Multi-site compatibility: Unlike some other plugins, Yoast SEO is multisite compatible.
Breadcrumbs: This unique feature empowers you to develop easy navigation for both search engines and users.
Yoast SEO: News v12.4.1
Yoast SEO: Local v12.7
Yoast SEO: WooCommerce v12.6.1
Yoast SEO: Video v12.4
Our current string of releases focusing on improving our code is continuing with Yoast SEO 13.3. In this release, we have a Schema structured data addition and several improvements to how Yoast SEO handles URLs.
Enhancements:
Makes sure all URL fields show an unencoded URL after saving, even when the user input was encoded.
Requires all URLs in URL input fields to begin with either '/' or 'http(s)'. Props to stodorovic.
Adds a potentialAction entity to the WebPage and Article Schema pieces.
Bugfixes:
Fixes a bug where social URLs containing international characters could not be saved. Props to stodorovic.
Fixes a bug where encoded characters would be stripped from canonical URLs. Props to stodorovic and Shahram Rahbari.
Other:
Changes the cURL Health Check category from recommended to critical.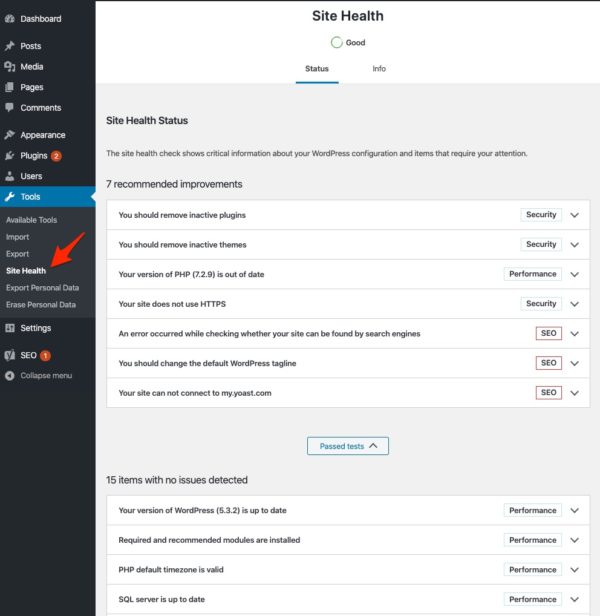 == Installation ==
Starting with Yoast SEO consists of just two steps: installing and setting up the plugin. Yoast SEO is designed to work with your site's specific needs, so don't forget to go through the Yoast SEO configuration wizard as explained in the 'after activation' step!

### INSTALL YOAST SEO FROM WITHIN WORDPRESS

1. Visit the plugins page within your dashboard and select 'Add New';
1. Search for 'Yoast SEO';
1. Activate Yoast SEO from your Plugins page;
1. Go to 'after activation' below.

### INSTALL YOAST SEO MANUALLY

1. Upload the 'wordpress-seo' folder to the /wp-content/plugins/ directory;
1. Activate the Yoast SEO plugin through the 'Plugins' menu in WordPress;
1. Go to 'after activation' below.

### AFTER ACTIVATION

1. You should see (a notice to start) the Yoast SEO configuration wizard;
1. Go through the configuration wizard and set up the plugin for your site;
1. You're done!
For More Read "ReadMe.txt".

Plugin Requirements
Our hosting requirements are similar to the core WordPress program:
PHP version 5.6.20 or greater (we recommend 7.3 or greater)

Requires at least: 5.2
Tested up to: 5.3.2
Stable tag: 13.1

MySQL version 5.6 or greater OR MariaDB version 10.0 or greater
PHP memory of 256M or greater
Note 1
: Yoast SEO may work on legacy environments that do not meet the above requirements.
Note 2
: If you do need to increase your PHP memory this guide can get you started.
Requirements for Premium Plugins
In addition to the general requirements above, we recommend running current versions of everything on your site from applications to plugins. Our support team will not support anything but the latest and the prior to last version of WordPress core and our plugins. Learn why here.
To receive update notifications for premium plugins, your host must support:
cURL 7.34.0 or greater (released December 2013)
OpenSSL 1.0.1 or greater (released March 2012)
TLS 1.2 or greater (released August 2008)
Do not use SSL v3

You must be registered for see links

UPDATE AVAILABLE CLICK HERE
You must be registered for see links
​
Last edited: