CaptainMacintosh
Uploader
Verified Member
Member
Downloaded

9.4 GB
Uploaded

6.3 TB
Ratio

690.11
Seedbonus

265,224
Upload Count

191

(191)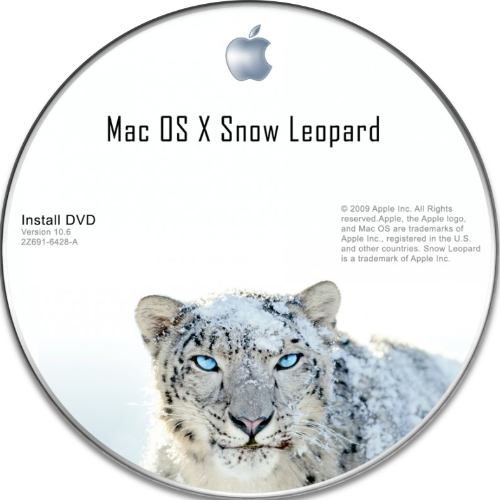 macOS 10.6 Snow Leopard [macOSOS]TeamOS
Mac OS X Snow Leopard (version 10.6) is the seventh major release of Mac OS X (now named macOS), Apple's desktop and server operating system for Macintosh computers.
Snow Leopard was publicly unveiled on June 8, 2009 at the Apple Worldwide Developers Conference. On August 28, 2009, it was released worldwide, and was made available for purchase from Apple's website and its retail stores at the price of US$29 for a single-user license. As a result of the low price, initial sales of Snow Leopard were significantly higher than that of its predecessors. The release of Snow Leopard came nearly two years after the introduction of Mac OS X Leopard, the second longest time span between successive Mac OS X releases (the time span between Tiger and Leopard was the longest).

Unlike previous versions of Mac OS X, the goals of Snow Leopard were improved performance, greater efficiency and the reduction of its overall memory footprint. Apple famously marketed Snow Leopard as having "zero new features". Its name signified its goal to be a refinement of the previous OS X version, Leopard. Much of the software in Mac OS X was extensively rewritten for this release in order to take advantage fully of modern Macintosh hardware. New programming frameworks, such as OpenCL, were created, allowing software developers to use graphics cards in their applications. This is also the first Mac OS release since System 7.1.1 that does not support Macs using PowerPC processors, as Apple now intends to focus on its current line of Intel-based products. As support for Rosetta was dropped in Mac OS X Lion, Snow Leopard is the last version of Mac OS X that is able to run PowerPC-only applications.

Snow Leopard was succeeded by Mac OS X Lion (version 10.7) on July 20, 2011. For some time on, Apple continued to sell Snow Leopard from its online store for the benefit of users that required Snow Leopard in order to upgrade to later versions of OS X, which have all been distributed through the Mac App Store introduced in the Snow Leopard 10.6.6 update.

Snow Leopard was the last release of Mac OS X to support the 32-bit Intel Core Solo and Intel Core Duo CPUs. Because of this, Snow Leopard still remained somewhat popular alongside Mac OS X Tiger, despite its lack of continued support, mostly because of its ability to run PowerPC-based applications.

Snow Leopard was also the last release of Mac OS X to ship with a welcome video at first boot after installation. Reception of Snow Leopard was positive.

Minimum System Requirements:
CPU Processor: Intel Processor (IA-32) "Yonah" processors such as Core Solo and Core Duo can run only 32-bit applications; later x86-64 architecture processors such as Core 2 Duo, Core i5 and i7 are also able to run 64-bit applications.
Memory: 1 GB RAM
Storage: 7 GB available storage
You must be registered for see links
You must be registered for see links
You must be registered for see links
You must be registered for see links
You must be registered for see links
Unzip compressed file, mount .dmg image.
FOR WINDOWS PC USERS: This is an ISO installation DVD, It can be used on Virtualization such as Parallels, VMWare or Virtual PC.
FOR MACINTOSH USERES: Mount the DVD Installation Image and use the "Restore" Function on "Disk Utility" in order to clone the DVD to an external Flash Disk Drive that has at least 10 GB storage.
Installation Progress
You must be registered for see links
You must be registered for see links
You must be registered for see links
You must be registered for see links
You must be registered for see links
You must be registered for see links
You must be registered for see links
You must be registered for see links
You must be registered for see links
You must be registered for see links
You must be registered for see links
You must be registered for see links
You must be registered for see links
You must be registered for see links
You must be registered for see links
You must be registered for see links
You must be registered for see links
You must be registered for see links
You must be registered for see links

Scanned with Bitdefender Antivirus 4.1.2.18 macOS
You must be registered for see links
You must be registered for see links
​
Created With:

uTorrent/1870

Comment:

Downloaded From https://www.teamos-hkrg.com/

Peers:

5 Seeders + 0 Leechers = 5 Peers

Info Hash:

c1bbc1ba8f00b8ecbc323754095892b597e853ee

Loading…