CaptainMacintosh
Uploader
Verified Member
Member
Downloaded

9.4 GB
Uploaded

6.3 TB
Ratio

690.11
Seedbonus

265,224
Upload Count

191

(191)
You must be registered for see links
macOS Catalina 10.15.5 [macOSOS]TeamOS
macOS Catalina 10.15.5 introduces battery health management in the Energy Saver settings for notebooks, a new option to disable automatic prominence in Group FaceTime calls, and controls to fine-tune the built-in calibration of your Pro Display XDR. The update also improves the stability, reliability, and security of your Mac.
Battery Health Management

Battery health management to help maximize battery lifespan for Mac notebooks
Energy Saver preference pane now displays battery condition and recommends if the battery needs to be serviced
Option to disable battery health management

About battery health management in Mac notebooks
macOS Catalina 10.15.5 introduces battery health management, a feature designed to improve the lifespan of your Mac notebook's battery.

About the lithium-ion battery in your Mac notebook
Mac notebook batteries use lithium-ion technology. Lithium-ion batteries charge quickly, are long-lasting, and currently provide the best technology to power your computer.
All rechargeable batteries are consumable components that become less effective as they get older—and their age isn't determined only by time. A battery's lifespan depends on its chemical age, which is affected by factors such as its temperature history and charging pattern. As your notebook's battery ages chemically, its charging capacity gets smaller.

How battery health management helps
The battery health management feature in macOS 10.15.5 is designed to improve your battery's lifespan by reducing the rate at which it chemically ages. The feature does this by monitoring your battery's temperature history and its charging patterns.
Based on the measurements that it collects, battery health management may reduce your battery's maximum charge when in this mode. This happens as needed to ensure that your battery charges to a level that's optimized for your usage—reducing wear on the battery, and slowing its chemical aging.
While battery health management benefits your battery's long-term lifespan, it can also reduce the amount of time your Mac runs on one battery charge when capacity limits are applied. If your priority is making your Mac notebook last as long as possible before recharging, you can turn the feature off.

FaceTime Prominence Preference
• New option to control automatic prominence on Group FaceTime calls, so video tiles do not change size when a participant speaks
Calibration Fine-Tuning for Pro Display XDR
• Controls to fine-tune the built-in calibration of your Pro Display XDR by adjusting the white point and luminance for a precise match to
your own display-calibration target
This update also includes bug fixes and other improvements:
• Fixes an issue that may prevent Reminders from sending notifications for recurring reminders
• Addresses an issue that may prevent password entry on the login screen
• Fixes an issue where System Preferences would continue to show a notification badge even after installing an update
• Resolves an issue where the built-in camera may not be detected when trying to use it after using a video conferencing app
• Addresses an issue for Mac computers with the Apple T2 Security Chip where internal speakers may not appear as a sound output device in Sound preferences
• Fixes a stability issue with uploading and downloading media files from iCloud Photo Library while your Mac is asleep
• Resolves a stability issue when transferring large amounts of data to RAID volumes
• Fixes an issue where the Reduced Motion Accessibility preference did not reduce the speed of animations in a Group FaceTime call
Enterprise content:
• Improves performance on certain Mac models when enabling hardware acceleration in GPU-intensive apps such as those used for video conferencing
• Addresses an issue where Microsoft Exchange accounts were unable to sign in during account setup when using Conditional Access
• Apple Push Notification Service traffic now uses a web proxy when specified in a PAC file via the Proxies payload
• Resolves an issue that prevented some displays connected to MacBook Pro (16-inch, 2019) from waking from sleep when the Mac wakes
• Major new releases of macOS are no longer hidden when using the softwareupdate(8) command with the --ignore flag
This change also affects macOS Mojave and macOS High Sierra after installing Security Update 2020-003.


How to control the battery health management feature

Battery health management is on by default when you buy a new Mac notebook with macOS 10.15.5, or after you upgrade to macOS 10.15.5 on a Mac notebook with Thunderbolt 3 ports.
If you want to turn it off, follow these steps:
1- Choose System Preferences from the Apple menu , then click Energy Saver.
2- Click Battery Health.
3- Deselect Battery health management, then click OK.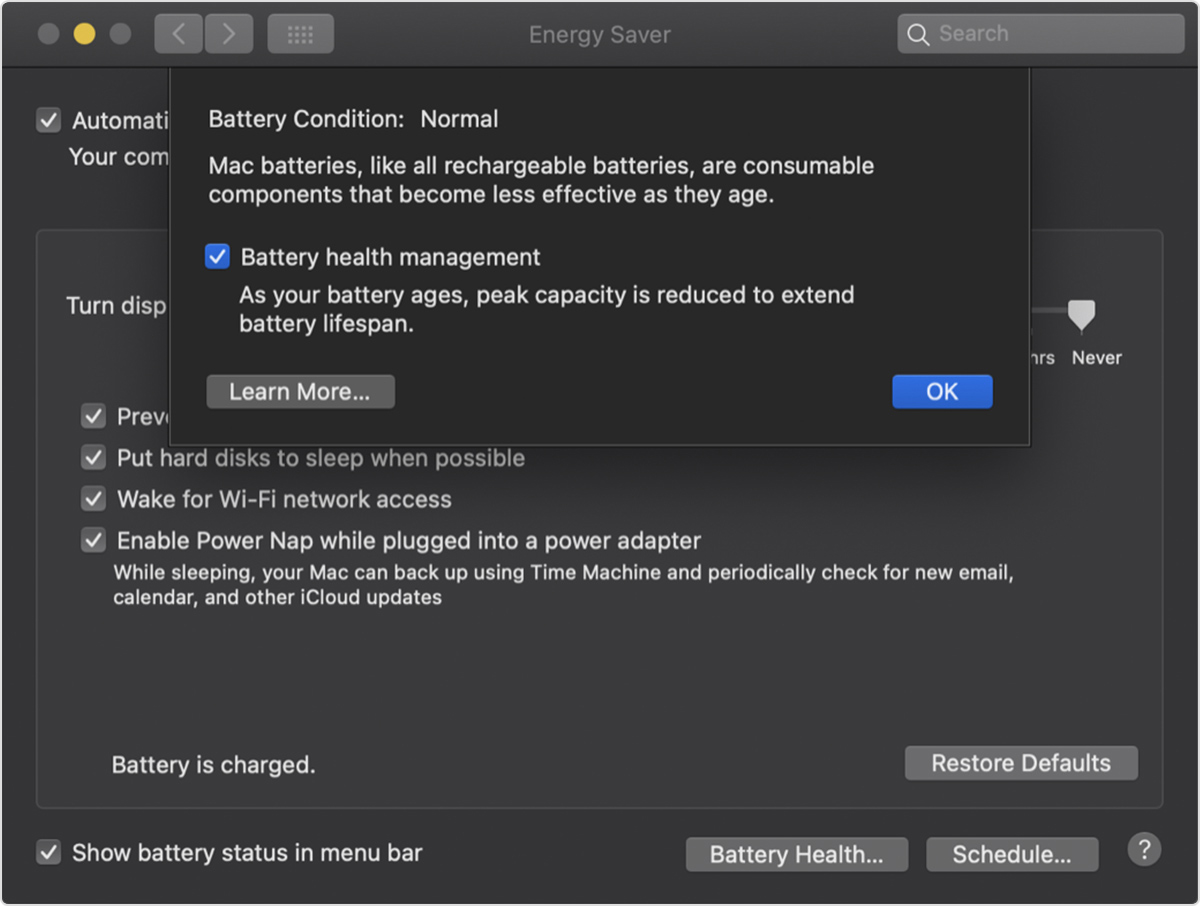 4- Click Turn Off.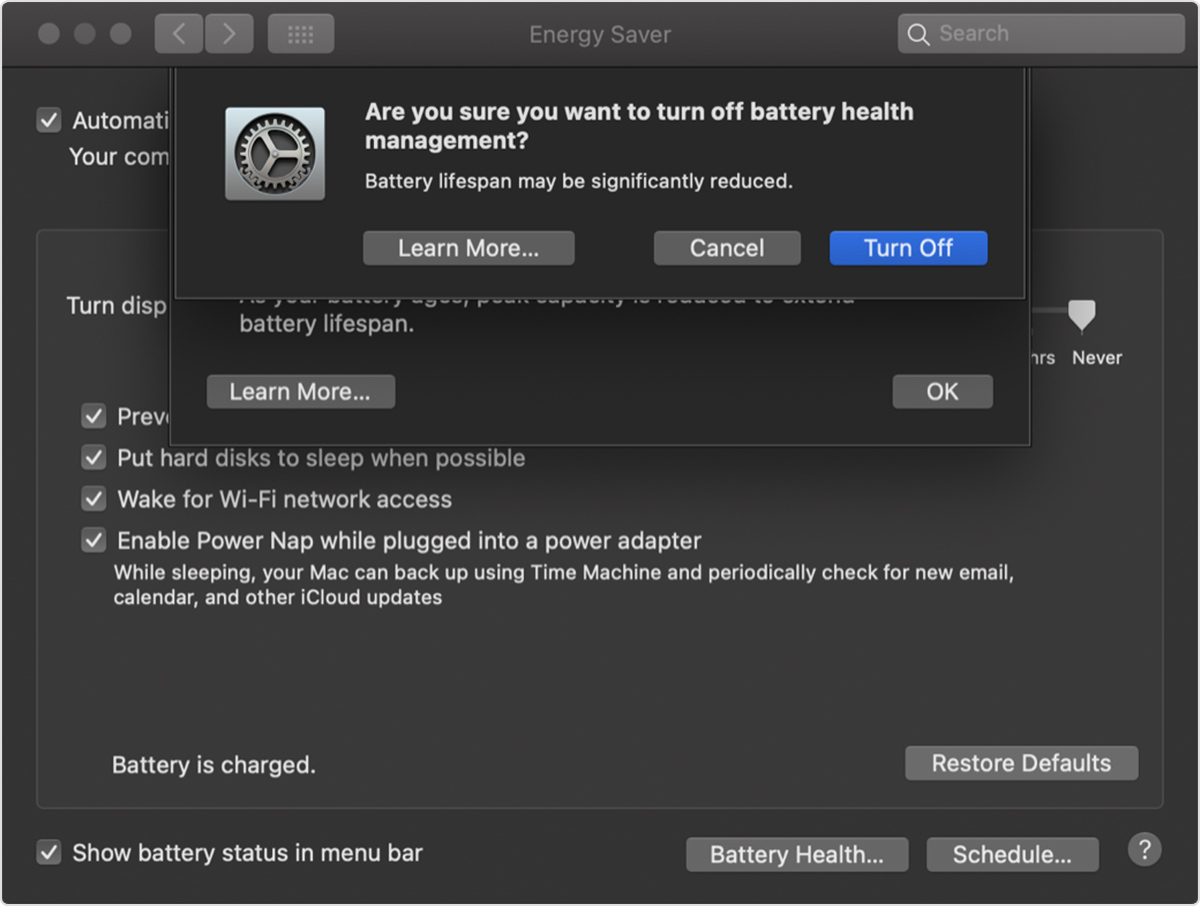 Note that turning this feature off might reduce your battery's lifespan.

For more information about macOS Catalina and how to make a Bootabe USB Installation please refer to thread macOS Catalina 10.15

Scanned with BitMedic Pro 3.1.2 macOS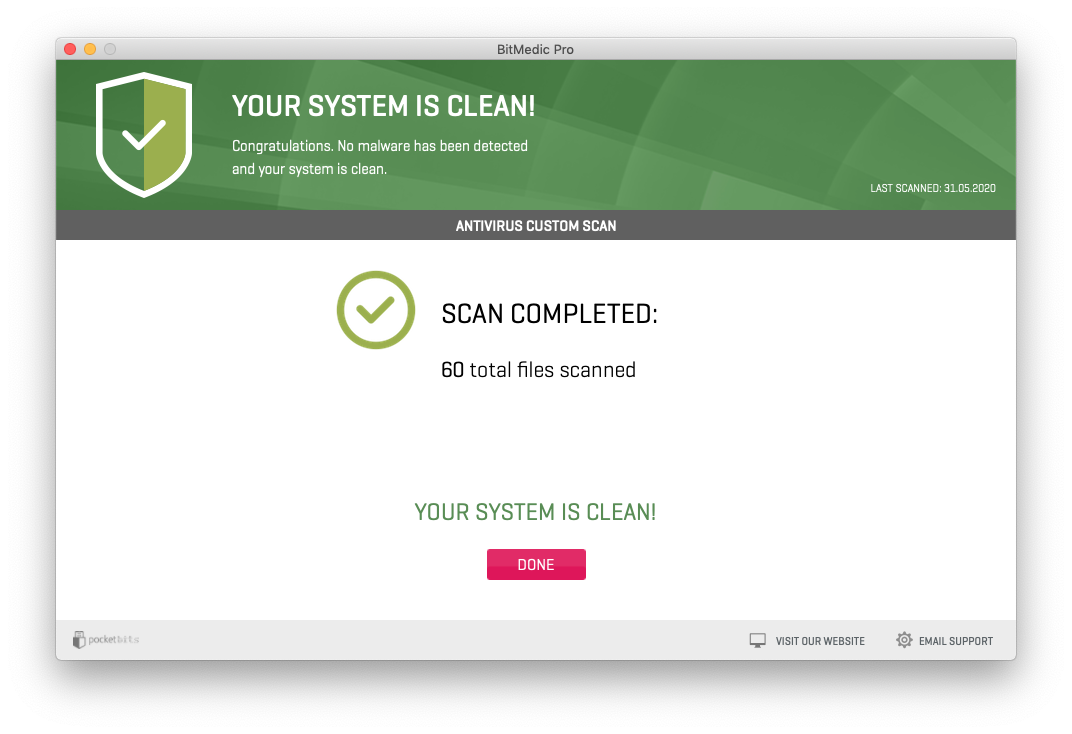 ​
Created With:

uTorrent/1870

Comment:

Downloaded From https://www.teamos-hkrg.com/

Peers:

13 Seeders + 1 Leechers = 14 Peers

Info Hash:

ee5c937c1c25fae2d770a023f9ca51df4457d3bf

Loading…